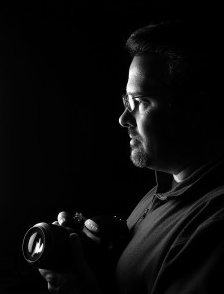 Paul received his first camera for his 16th birthday, and has been trying to make pictures for more than 30 years. His first paying job as a photographer was right out of high school when he was a "staffer" for a sports magazine.  There he honed his skills in the photo journalist and studio aspects of the business.
Paul spent 7 years as a camera store "geek" and then joined Nikon in 1994. His current job at Nikon involves helping people learn to use their cameras better. (He also helps keep some of the major retailers around the country up to date with the latest Nikon cameras and tech.) Part of his job requirements are making pictures with all the current Nikon gear.  So, anytime he is awake, he probably has a camera in his hand and is trying to learn another new technique.
Photography has been a non-stop hobby for the past 30+ years… it has also been his job, in one form or another, for most of that time."
~ Paul has held the position of Nikon's National Training Specialist for the past nine years.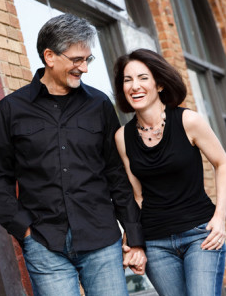 Joe and Mirta Barnet have built and operated a successful wedding, corporate and portrait photography business in the competitive Los Angeles / Orange County area for the last 15 years.
Joe received his formal training in accounting, photography and photo communications from East Los Angeles College and California State University Fullerton. After college Joe co-owned a wedding, portrait and commercial studio in Orange County, CA and worked for the Orange County Register. He also worked as a contract photographer for the California Angels. For the next 10 years, Joe worked as senior corporate photographer for Rockwell International Aerospace Divisions, assigned to the B1-B and Space Shuttle programs. Following Rockwell, Joe worked as a freelance commercial photographer.
Joe and Mirta were married in 2001 and they have been shooting weddings as a husband and wife team ever since. They are known for powerful images that portray the chemistry, love and playfulness of every couple they photograph. Their style is "modern elegance", combined with fashion, photojournalism and most importantly, fun. Mirta's background is in Marketing, advertising and fine art. She manages all the post production, retouching, album design and customer service.
Joe and Mirta are committed to helping photographers achieve their creative and financial goals by sharing the business and artistic techniques that are key to a successful career in photography. Their goal is to help other photographers succeed while keeping the standards of our industry high and our profession respected.
Joe and Mirta teach wedding and portrait classes and workshops at their studio and at Samy's Camera in Los Angeles. They also offer one-on-one training. Joe and Mirta are honored to have presented a Master Class at WPPI (Wedding and Portrait Photographers International) in Las Vegas, for the last five years and serve as WPPI Print and Album Competition judges.
For more information about Barnet Workshops and helpful "Behind the image" posts, visit www.barnetworkshops.com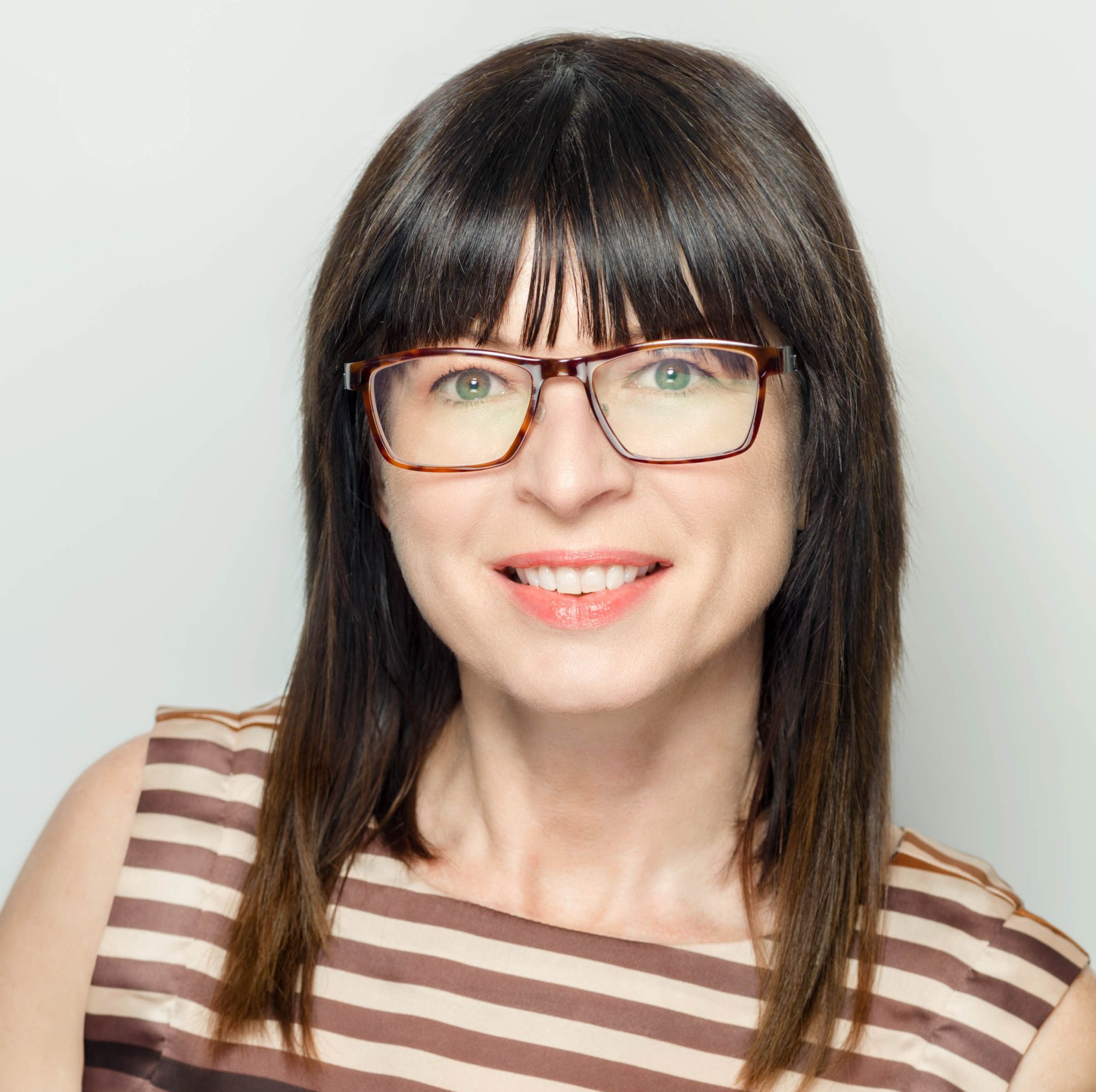 Natasha Calzatti is a photographer, educator and a consultant based in Los Angeles. She has shot award-winning work for THE NEW YORK TIMES, NEWSWEEK, PEOPLE and VIBE, and has been syndicated internationally. You can view available courses, tutorials, and more here.
Presently, she was a speaker at AdobeMax conference, she is an adjunct professor at Santa Monica College teaching both Photoshop and Lightroom, instructor at Samy's Photo School and has been a guest lecturer at the International School of Film and TV (EICTV) Cuba and Brooks Institute. Natasha has been featured in DIGITAL PHOTO PRO magazine and invited to The Getty Center to share her behind the camera experiences of Cuba as she presented an in-gallery exploration of A Revolutionary Project: Cuba from Walker Evans to Now. Natasha divides her time between shooting assignments and lecturing on digital imaging both in the U.S and abroad. You can see her current work at www.calzattifoto.com.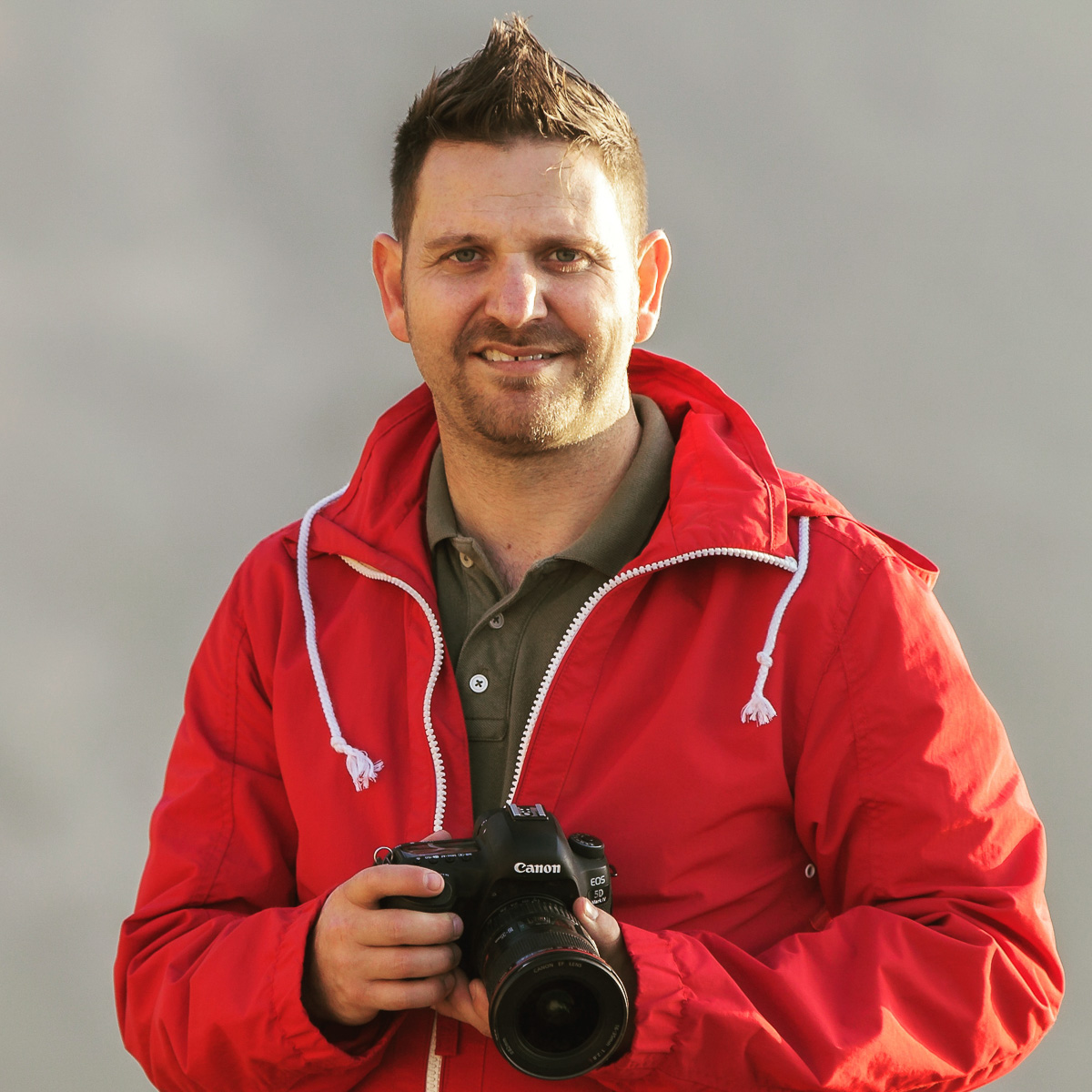 Chris Ewen Crosby is a photographer based in Long Beach, CA. Born and raised in Seal Beach, CA, he developed a love for the ocean and outdoors during his childhood. Chris was very active in sports and outdoor activities that took him from the California's oceans, through the mountains and to the deserts. It was these formative years that sculpted his love of the beauty of the earth. He also inherited a love for teaching from his mother, It is a desire to teach, love for the outdoors, and a love for photography which shaped where Chris currently resides in his life.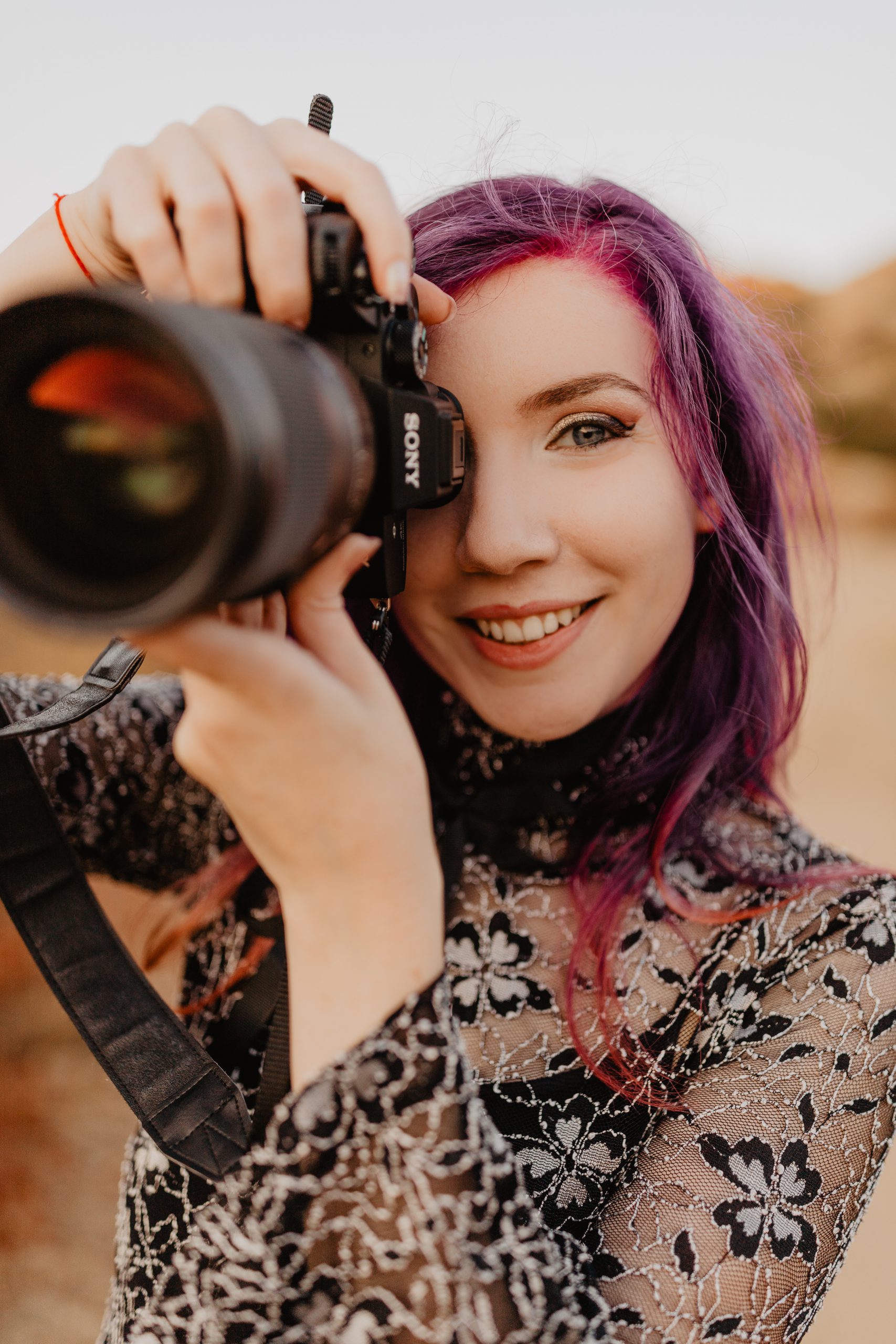 Anabel DFlux is a published photographer in Los Angeles, California. Having started her photography business at the age of 15, Anabel has dedicated her life to her photographic passion. From canine sports to exotic animals, to some of the biggest musicians in the world – Anabel's work doesn't fall into any specific niche. She believes there are no limits to what you can create, and to photograph everything that gives you that spark of inspiration.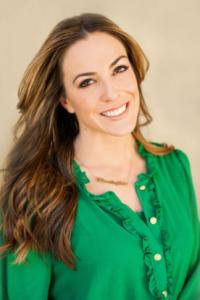 Laura Grier is the Indiana Jones of adventure, travel, and destination wedding photography. A self-proclaimed jet-setter at heart, Laura has been a globe-trotter from an early age having grown up internationally with two parents that worked for the CIA. She graduated from Syracuse University with a dual degree in Photojournalism and Art Photography and in 2003 founded Beautiful Day Photography, based in Los Angeles and specializing in destination weddings and events. Her ability to channel her storytelling into a chic, vibrant perspective, has made her a veteran International photographer, shooting weddings on 6 of the 7 continents. While on these trips, Laura felt an overwhelming need to tell the stories of the people and experiences she gathered along the way through her lens. This desire sparked the creation of her Travel and Fine Art website, www.LauraGrier.com, highlighting the behind-the-scenes of her photography and personal stories while jet-setting around the world.
Laura has been been published in over 25 publications worldwide and is presently a Tastemaker/blogger/lead photographer for Novica/National Geographic, shooting all of their catalog work, training their in house photographers around the world and shooting and filming their "happiness" philanthropic projects. Laura also teaches, mentors, and inspires other photographers through her travel workshops and through speaking engagements about her experiences over the past 16 years of being a Professional Photographer for brands like Canon, WPPI, Zenfolio, and CreativeLive. Follow her on Facebook at Laura Grier Facebook!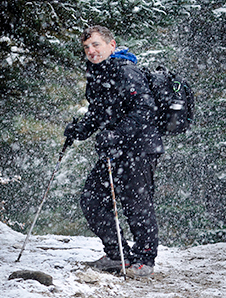 Mark Edward Harris' assignments have taken him to 106 countries on all seven continents. His editorial work has appeared in publications such as Vanity Fair, LIFE, The New York Times, Time Magazine, Newsweek, GEO, National Geographic Traveler, Conde Nast Traveler, AFAR, Lonely Planet, Wallpaper, Vogue, GQ, Money Magazine, Architectural Digest, Hong Kong Tatler, The Los Angeles Times Magazine, and The London Sunday Times Travel Magazine as well as all the major photography and in-flight magazines. He is the recipient of numerous awards including  CLIO, ACE, Aurora Gold, International Photographer of the Year, Impact DOCS Award of Excellence, Sports Photographer of the Year Gold and Photographer of the Year at the Black & White Spider Awards. His books include Faces of the Twentieth Century: Master Photographers and Their Work, The Way of the Japanese Bath, Wanderlust, North Korea, South Korea, Inside Iran, The Travel Photo Essay: Describing A Journey Through Images, and his latest, The People of the Forest, an award-winning book about orangutans.
For more info on Mark, visit his website: www.MarkEdwardHarris.com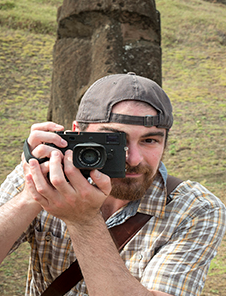 Growing up in a house with a color darkroom and a father passionate about photography, Brian Leary was quite literally – exposed to photography from birth. Combining an exceptional memory with over a decade of experience in the retail side of cameras, he knows his way around almost every digital camera made.
Brian has explored more than twenty countries and driven his way through more than two-thirds of the USA. During his travels the natural world around him and the cultures inhabiting it are the focus of his imagery with a strong passion for nighttime landscapes. As a full-fledged travel addict, Brian has had the opportunity to photograph everything from endangered rhinoceroses to the 50th anniversary of the Dalai Lama's exile from Tibet.
These days whether teaching one on one, in classrooms or through workshops in some of his favorite locations Brian loves sharing his technical and creative knowledge with anyone interested. He has a unique ability to take complex concepts and make them easy to understand. Still priding himself on in camera shooting techniques in this digital age, similar to the methods of slide film shooting, the majority of Brian's images are created in camera on a single frame.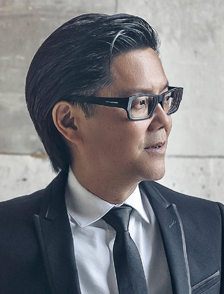 Scott Robert Lim is a certified master educator and has over 70 international awards to his name, including top Ten Most Influential, Kodak Award, World's Top Wedding Photographers and has been a judge at many international photography competitions. His work has been published and viewed by millions all over the world and is a popular speaker on Creative Live- "Crazy Stupid Light", "Think Like a 10K Wedding Photographer" and his latest "Portrait Fundamentals". For the last decade he has dedicated his career to developing world class photographers on every continent and loves teaching photographers of all levels. He has an energetic and charismatic speaking style and is an industry leader in photography education.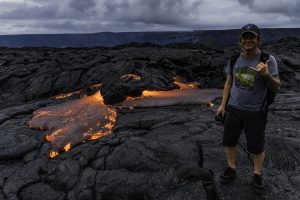 Stan is a published photographer with more than 10 years of experience. A Sony ambassador, Stan continues to push his boundaries in the creative arts. With his infectious passion for adventure, Stan has adapted a "nature journalist" approach to his content creating.  At a moment's notice, Stan will drop everything to chase those awe inspiring images. He seeks to move people and encourages students to get out there and experience what this big beautiful world has to offer and to appreciate the time we have here on planet Earth.  Versed in a variety of photo and video techniques, Stan works with a number of clients in making their artistic visions become a reality. Stan has been inspiring others through educational workshops and heart-felt presentations for years, helping to spark that fire in others for photography and the creative arts.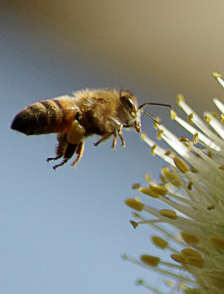 Art Ramirez has more than 32 years photographic experience in the fast-paced environments of newspaper publishing, wedding photography, pro labs, production labs, one-hour photo labs and retail photo stores. After majoring in photography in college, he began his career as a news photographer. Art worked his way up the ranks, starting as a part-time photographer, to chief photographer and photo editor for 27 Scripps- Howard community newspapers.
He photographed weddings before looking towards Hollywood and the movie industry, where he specialized in custom printing black & white and color images for the industry. Mr. Ramirez quickly moved from sales associate to manager of Wolf /Ritz Camera, where he realized he had particular skills for training both employees and new camera owners on the fundamentals of camera operation and photography.
In addition to his classes for Samy's Camera Fairfax location, you can find Art in Samy's Santa Ana classroom teaching Photoshop Elements and Digital Photography.
Art Ramirez resides with his wife Adrienne in Lake Forest, where they have been for over 20 years, and he is pleased to share his photographic knowledge with everyone.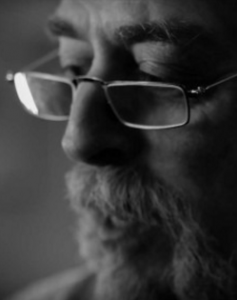 Frank Schlegel has been involved with photography for over 30 years. He has taught countless people the technical as well as the aesthetic principals of photography. His goal as a photographer and teacher is to keep photography fun! Frank's workshops and photo walks challenge the "norm" and encourage students to explore the visuals around us. As Ruth Bernhard said " If you are not willing to see more then what is there, then you won't see anything"   Franks' greatests influences are Edward Weston, Brett Weston, Ansel Adams, Walker Evans, and William Eggleston.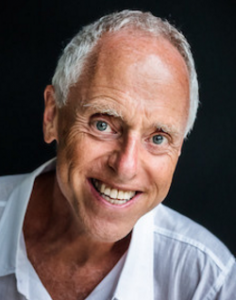 George is a Los Angeles based commercial photographer with 25 years experience of providing services to Corporate and Editorial clients. Projects have included providing photography for annual reports, advertising and marketing materials, and magazine features, shot on locations around the US and the world.
George is also a photography educator who teaches at UCLA Extension (2007 Instructor of the Year), Samy's Camera, and one-on-one.  He leads travel photography workshops during summer, currently focusing on Bali, Indonesia, but looking to expand to other locations. In August 2011 George was recognized as one of the 13 Best Workshop Instructors, as selected by PDN Magazine, the Bible of the commercial photography industry.
George Simian was voted one of the top 13 photo instructors in the United States in 2011. Photo District News magazine recently announced the results of their readers poll for best workshop instructors and George Simian made the list.
Click here to view a video of George's workshops.