Venice Beach Sunset and Electric Light Parade Photo Walk with Brian Leary
January 26 @ 4:00 pm

-

6:00 pm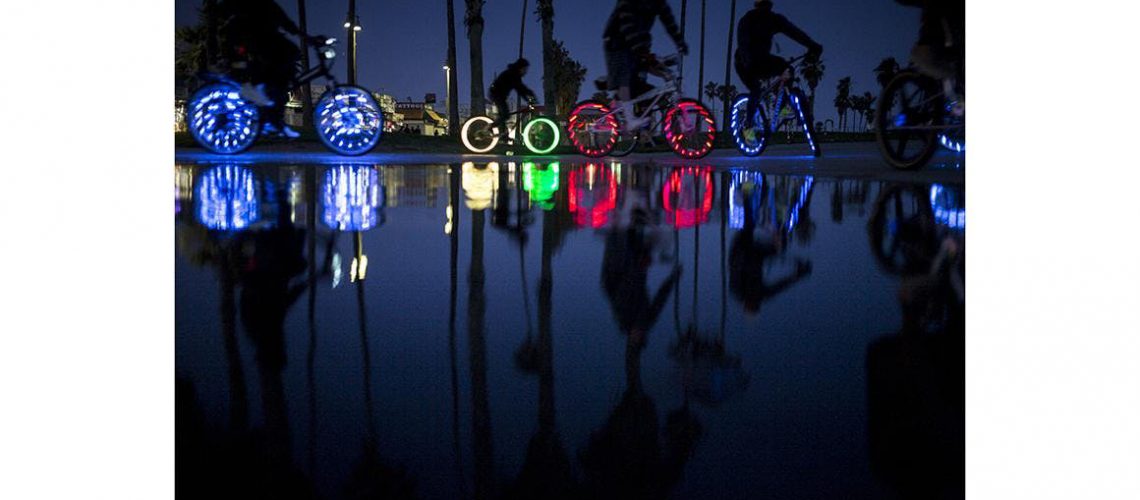 Ticket Registration
On Sunday nights Venice Beach lights up with a dazzling parade of illuminated bicycles.  Parade participants use LED technology to express their artistic nature, decorating and stylizing their rides for a weekly trip on the Venice Boardwalk.  Join Brian Leary for a look at Venice Beach like few others have seen it and learn how to capture it in a different way.
Brian will start out with instruction on how to experiment through the evening to create truly unique images. Then you will be free to roam around to capture the sunset and blue hour. You will want a camera with manual exposure capabilities and optionally, a small tripod. A jacket for the evening wind is also recommended.

Photo Credit: Walter Chism

Photo Credit: Marcus Gladney/Venice Electric Light Parade

Photo Credit: Marcus Gladney/Venice Electric Light Parade

Instructor Bio:
Brian Leary is a professional photographer and teacher with over 20 years of experience beginning in his father's darkroom in Syracuse, New York. Brian has a passion for capturing what his mind's eye sees with a camera. Brian has an insatiable wanderlust; not only travelling extensively throughout more than 20 countries, but also across more than two-thirds of the USA.  He has explored each of these destinations through the lens of his camera, with images often focusing on the natural world around him and the cultures and people inhabiting it.  Over the years Brian has had the opportunity to photograph everything from endangered rhinoceroses to the Dalai Lama's 50th anniversary of his exile from Tibet. Brian has developed a talent for taking complex theories within photography and distilling them into an essay to understand level. Brian also focuses one-on-one attention so that his clients learn specific abilities to turn their photography aspirations into a reality.  He is the kind of instructor you want to work with: a teacher who loves watching people light up when they get a great shot; especially when it's a shot they didn't think they could capture.
By registering for this workshop, you agree to our Terms and Conditions.  Click here to view our Terms and Conditions.