The Lassen Volcanic National Park Master Class with National Park Photography Expeditions
August 18 @ 5:00 pm

-

August 23 @ 12:00 pm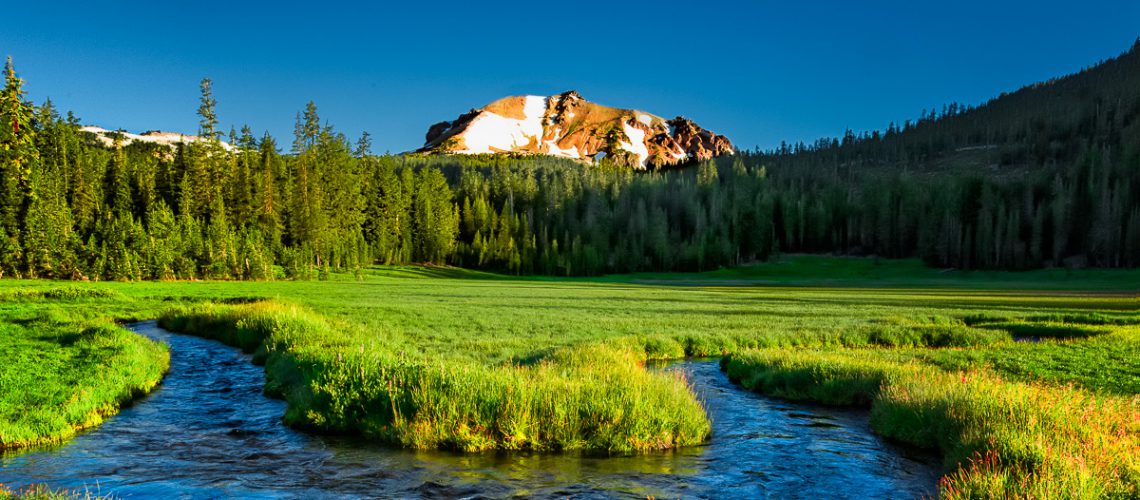 National Park Photography Expedition Lassen Volcanic National Park Master Class August 18-23, 2020
TO REGISTER: CLICK HERE
The Lassen Volcanic Master Class is a 5-day full immersion, photography workshop that teaches an end-to-end workflow for the creation of landscape art. Students learn landscape capture techniques, creative composition approaches, atmospherics, visualization techniques and post-production methods that will allow them to express their subjective thoughts and feelings. The workshop is small, intimate, collegial, and the instruction hands-on, with intensive field capture instruction at specific locations. Photographers identify and then increase the emotional range of their work to create images that are a vision beyond documentation while gaining valuable insights into landscape thematics, mini-portfolio creation, environmental considerations, and visualization skills for the creation of landscape art photographs.
Arrive on Day One for evening orientation — Depart for home on Day Six.  Four full days of onsite photographic and post-production classes.Upon their return home, students receive 5 hours of online post-production tutor training.
THE LASSEN VOLCANIC NATIONAL PARK LANDSCAPE
Lassen Volcanic National Park is perhaps the crown jewel of America's national parks. It is a remote, nearly hidden land of jaw-dropping alpine lakes, steaming volcanic vents, splattering mud pots, boiling springs— and as you experience them, you know that the earth is not quiet. Master Class photographers create visual studies within the park's signature volcano activity at Bumpass Hell and Boiling Springs Lake and learn specialized exposure concepts that will create photographic art from the sharp edges of volcanic rock against the soft edges of Sulphur clouds. Experience a landscape in renaissance as you capture images from the stark Redding Burn and then move on to quiet Lilly ponds that offer opportunities to find exquisite patterns and textures.
CURRICULUM ASSIGNMENTS LASSEN VOLCANIC NATIONAL PARK
While we teach many of the same processes and creative approaches in all parks, each Master Class has a unique theme assignment. Master Class photographers receive proprietary assignments for each location, explore documentary, narration and navigation art approaches, and 

create

 mini portfolios of their work
EXPLORE, LEARN, GROW, AND SHARE
Explore and photograph:

 Boiling Springs Lake, Conrad Meadow, Kings Creek Falls, The Redding Burn, Bumpass Hell and more.
Learn Tools and Techniques:

 Pre-Class Tutorials, Stack Focus Techniques, Dynamic Range Capture, Lens choice and its compositional effects, ND Filter applications, ETTR, Landscape Gear, dynamic bracketing, and more.
Learn end-to-end Post-Production Workflow for Landscape Art:

 Develop Raw images with Lightroom, explore the principles of image segmentation with Photoshop, extend image range with dynamic blending with Luminosity masks, scale contrast and color to govern emotional tone, and learn theme specific to tools for personal expression.
Grow Your Landscape Art Photography:

 Learn the Power of Image Visualization, Sky and Ground dominant compositions, thematics, the application of documentary, narrative and navigation art approaches and how to create images that are a Vision Beyond Documentation.
Share:

 Share ideas and experiences, with fellow photographers who will become lifelong friends.
You'll benefit tremendously from our guidance, advice, lectures, demonstrations, and reviews, as we help take your photography to the next level.
Tuition: 
$2,199;

Deposit: 

$500
TUITION INCLUDES:
Lodging Assistance
All Local Ground Transportation
Training Documentation
5 Hours of Personal Online Tutoring
TUITION EXCLUDES:
Lodging
Meals
Transportation to and from Basecamp
BASECAMP
Our Base Camp is at Best Western Rose Quartz Inn, Chester California.
TRANSPORTATION
You get to the Best Western Rose Quartz Inn and we will take it from there.  Your instructor and guides will prove on and off-road transporation to all shooting locations.
TO REGISTER: CLICK HERE
CLICK HERE TO LEARN MORE ABOUT NATIONAL PARK PHOTOGRAPHY EXPEDITIONS