Shooting candid photography in the streets is certainly different since the pandemic.  After six months of experience David Herman will share his techniques for getting great un-posed images in this new environment.  This one day online workshop will include technique, composition, and equipment choices.  Just bring your desire to wander and observe.  A sense of humor is always welcome.
The instruction/presentation slide show will be online (via Zoom) in the morning.  Participants will be given an assignment and take photographs in a location of their choice.  This will insure safety and eliminate travel time.  Later in the afternoon we will reconvene online for a review session.  For those who do not want to shoot that day, they can submit any previously taken images for the review.
Topics will include:

+  How to anticipate and find the best moment

+  Setting up a good foreground, mid ground and background (layers)

+  When to choose color vs. black and white

+  How to put "life" into an ordinary scene

+  The importance of patience and when to move on

+  The art of cropping (or not)

+  How not to get noticed and what to do if approached by a subject

WORKSHOP SCHEDULE (approximate times)

9:30am-12:00pm:  Online lecture and presentation

12:00pm-3:00pm:  Participants photograph an assignment in a location of their choice

3:00pm-4:30pm:  Review of participants images

Recommended gear for workshop:
Camera with a lens 35mm equivalent within a range of 28-77 fixed or zoom (any camera from a point and shoot to a DSLR is acceptable, the smaller the camera, the better. Phone cameras not recommended.)
Laptop computer and internet connection for lecture critique session.
Dark clothing recommended.
Basic knowledge of any post processing system is recommended.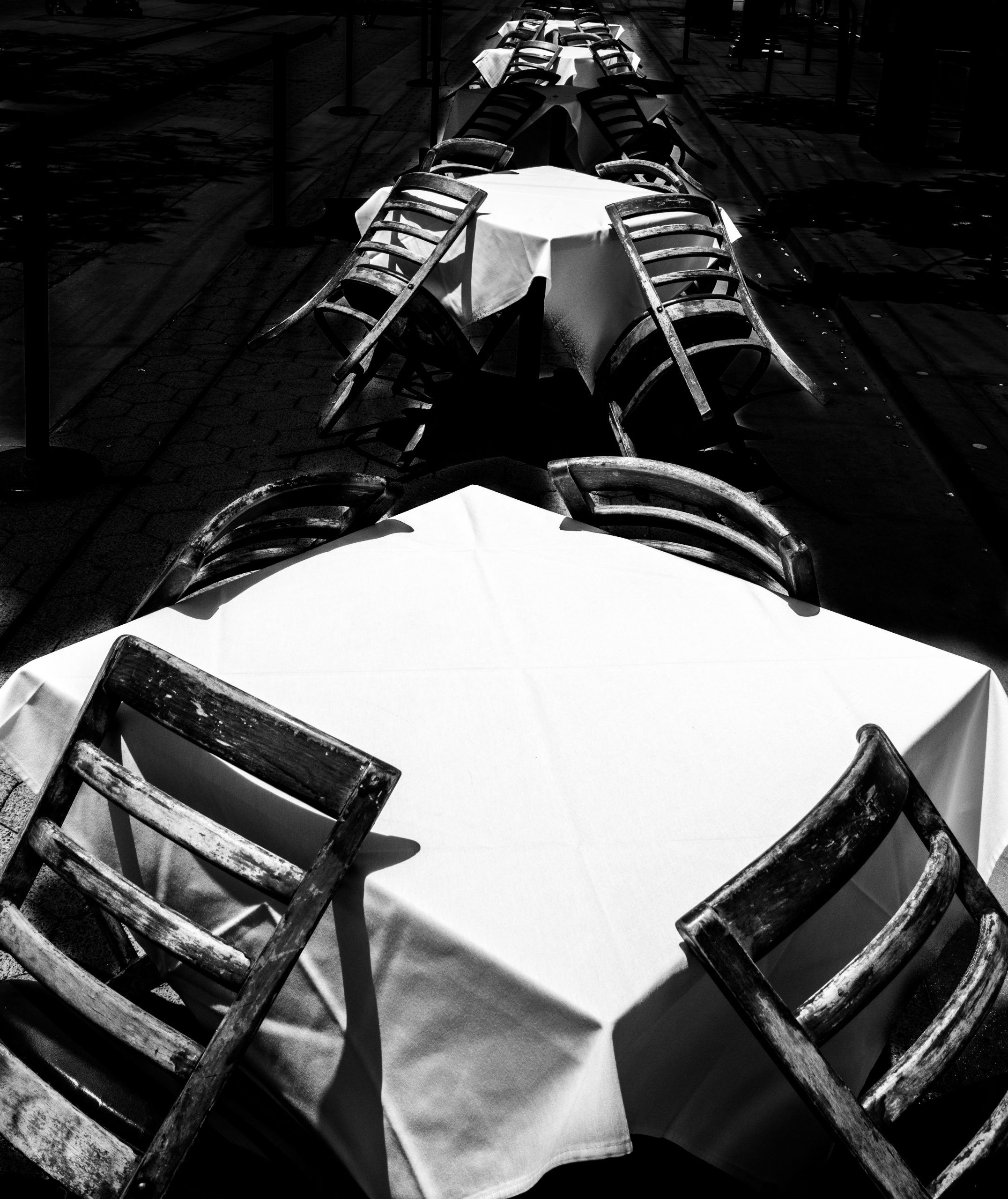 Instructor Bio:
David's first memorable photograph was a shot of a young man shining shoes in Manhattan several decades ago.  Since then his street images have won awards and been displayed in galleries.  For many years he was a professional photographer shooting fashion and weddings.  He is now an investment banker but always finds time to wander the streets.  His favorite places are side streets where tourists don't visit.  
David's goal is to find unique settings to capture a moment in time that reveals something paradoxical about the human condition. He uses a small lightweight mirrorless camera that's unobtrusive and easy to carry with one hand. 
By registering for this workshop, you are agreeing to our Terms and Conditions.  Click here to view our Terms and Conditions.