PHOTOGRAPHY 1
Do you want to create images that stand out?   In this one week session, campers will learn to master the basics of photography during live lectures, live peer reviews & photo critiques, hands-on shooting and one on one tutorials.  Topics covered will include working in manual mode; coordinating shutter speed, aperture, and ISO; reading and using the light meter, using different metering and focusing modes, using RAW files and basic post-processing techniques to create photographs that bring campers vision to life.
Instructor Anabel DFlux will lead live sessions in the morning from 10am-11:30am via Zoom and then give campers time to put what they learned into practice during the afternoon break.  After their break, campers will get together on Zoom for photo reviews and critiques.  Anabel will also hold one on one office hours 3pm-4pm.  On Friday mornings, all campers will learn post-processing techniques with our resident Adobe expert Natasha Calzatti.  There will be hands-on shooting on each day of camp!  Hands-on shooting will encourage campers to find their own creative vision through a range of topics including portraiture, still life and fashion.
Anabel DFlux is a published photographer in Los Angeles, California. From canine sports to exotic animals, to some of the biggest musicians in the world – Anabel's work doesn't fall into any specific niche. She believes there are no limits to what you can create, and to photograph everything that gives you that spark of inspiration.
Deliquesce-Flux Photography began as a canine portrait service, servicing pet owners in the Los Angeles area at local dog parks and community events. She then swiftly moved into the marvelous world of dog sport photography, going on to currently receive a position photographing for three agility clubs, one scent sport club, and one barn hunt organization. However, throughout her career, she has worked with two dock diving clubs, one herding organization, six agility clubs, one flyball club, and two disc dog clubs. Her work has been featured and used by the American Kennel Club and the United States Dog Agility Association. Anabel has had the honor of photographing both national and international canine champions, as well as their litters. To help in her ability to work so well with dogs, Anabel has taken up agility classes and taken seminars on body language.
Anabel DFlux loves to give back to the community, and can frequently be seen donating photography sessions and creating visual content for organizations such as CLEAR Canine Cancer & Lymphoma, East Valley Animal Shelter, Adopt the Arts Foundation, multiple wolf conservation centers, and the Judith A Bassett Canine Conservation & Education Center.
Anabel had received an Associate's Degree in Graphic Design and Visual Communications and a Bachelor's in Business Marketing with a focus on branding and content marketing.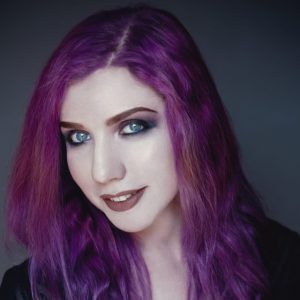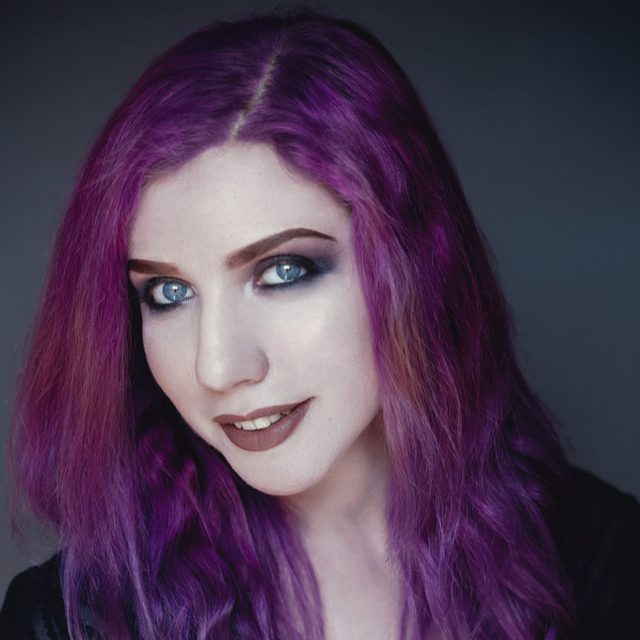 Natasha Calzatti. Upon receiving her BFA in Photography from Otis Parsons School of Design, Natasha Calzatti, a photographer and digital retoucher, went on to shoot award-winning photography for THE NEW YORK TIMES, NEWSWEEK, PEOPLE and VIBE, and has been syndicated internationally. Her work is represented in many private collections and has been shown publicly in Los Angeles and more recently in Portland, Oregon's Black Box Gallery. Simultaneous to her photography career, Natasha found herself at the cutting edge of imaging as it transitioned from the chemical darkroom to the digital darkroom where her abilities became increasingly in demand for magazine clients TV Guide, Marie Claire, Time Magazine, The Source, and Vibe as well as advertising clients Midas, MCI and Dreyfus.Ms. Calzatti was invited to The Getty Center to share her behind the camera experiences of Cuba as she presented an in-gallery exploration of A Revolutionary Project: Cuba from Walker Evans to Now. Today Ms. Calzatti divides her time between shooting assignments and lecturing on digital imaging issues both in U.S and abroad. You can see her current work at www.calzattifoto.com.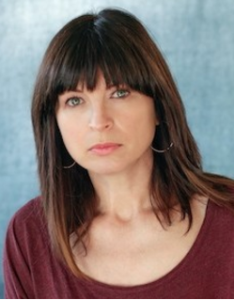 DATES & OTHER FAQS

Dates: This one week course is offered on the following dates.
Session 4 July 13-July 17
Daily Schedule: Live instruction will be held Monday – Friday 10am-11:30am and 1pm-2:30pm; Live one on one office hours will be held 3pm-4pm.
Ages/Grades: Incoming 7th graders through 12th graders are eligible to enroll in camp.
Format: This course is taught live on Zoom and is available to anyone with access to a device with internet-access, microphone and camera (most models of computers and tablets). Upon registration, an email with information on how log-on and participate in this course will be sent.
Tuition: $300/week
Required Gear/Software: Campers will need a mirrorless or DSLR camera that can be set into manual mode and a memory card. For editing and processing the photos captured during camp. Students should have Lightroom installed on their computers:  Photography plan (20GB) https://www.adobe.com/creativecloud/photography/compare-plans.html  Adobe Offers a 7 day free trial.
Samy's Camera is offering discounts to photo camp students on a variety of gear including suggested gear packages. For questions on gear, please contact the photo school at 323-456-4564 for more information.
Maximum of 10 campers per one-week course.
*A minimum of 5 campers is necessary for camp to run on any given week. We will notify you at least 72 hours in advance if we are not able to secure attendance and your deposit will be refunded in full or you may transfer to another session.
By registering for this workshop, you are agreeing to our Terms and Conditions.  Click here to view our Terms and Conditions.