With all this rain, a Super Bloom must be on its way!
Spring is a magical time of year; the landscape becomes filled with endless colors of beautiful flowers! The poppy super bloom in particular brings visitors from around the world to experience the splendor!
Come join photographer Anabel DFlux and Samy's Camera for a photo shoot with the California's state flower, photographing both pets and their humans in the beautiful sea of orange.
Learn how to work with natural light and perspective to capture images that both showcase the flower's natural beauty and preserve the beautiful landscape for years to come.
This hands-on photography workshop will take place in Lancaster, CA. The exact location will be provided to registered attendees 48 hours prior to the workshop.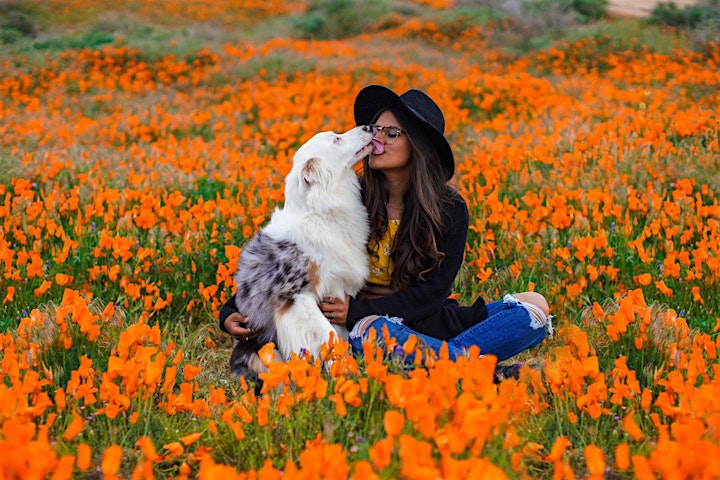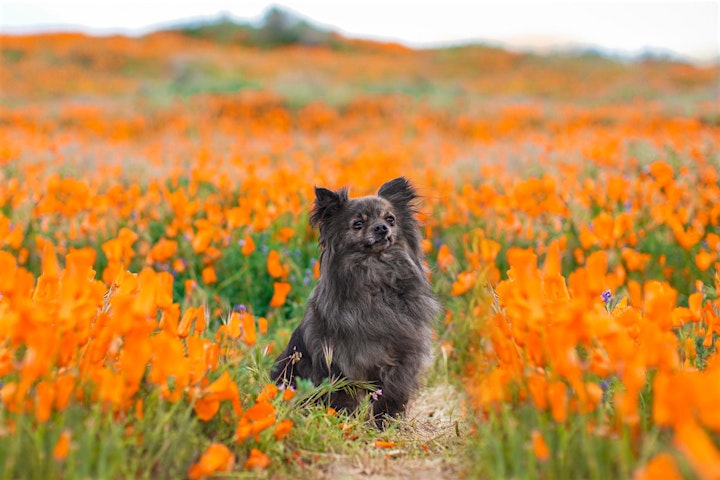 Please do not attend this class if you have experienced any symptoms related to COVID-19 over the past 24 hours or tested positive for COVID-19 in the past 10 days. By registering for this workshop, you agree to our Terms and Conditions. Click here to view our Terms and Conditions. You will be required to sign a waiver in order to attend.
Cancellation Policy: Refunds request must be made in writing at least 30 days prior to the event. No refunds or credits will be given with less than 30 days notice.