Samy's is pleased to host this live online event featuring Veronica Cotter & Kevin Graham of Hahnemühle.
In this digital age, we have become accustomed to viewing the events of the world and our lives on a screen. Images are uploaded and shared. They become attachments and are stored in the cloud but ultimately turn into digital dust.
Join this live online event focusing on how the tangible has once again gained value.
The passage of time seems to have brought with it a renewed interest in analogue – from film to vinyl to bullet journals. Veronica and Kevin of Hahnemühle will share an in-depth review of fine art papers and creative applications along with an overview of Hahnemühle's 438 year legacy.
Whether you print your own images or work with Samy's Service Bureau, paper choice is an important consideration. The discussion will include The Natural Line, Smooth, Textured and Glossy papers, Deckle Edge and various formats from 4×6 to 17×22 cut sheets and rolls.
***Stick around until the end of the presentation when there will be a drawing for a Hahnemühle 4x6x30 sheet tin of photo cards!***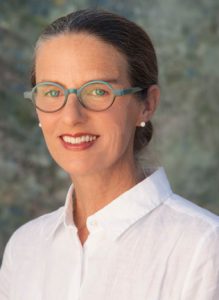 Instructor Bio:
Veronica Cotter is the Education Development and Western Region Manager, Hahnemühle USA. Veronica has been in the Photo & Imaging Industry for thirty plus years. Her career began in analogue, working for companies that produced high-end B&W films and papers. Her current position with Hahnemühle USA provides the opportunity to connect with image-makers to discuss the importance of printing and paper choice.
By registering for this workshop, you agree to our Terms and Conditions. Click here to view our Terms and Conditions.