This 2-part workshop includes a lecture and a hands-on, in-person shooting workshop focusing on the Los Angeles skyline at Kenneth Hahn park
Shooting in changing light can be one of the most challenging things to master. During this course you'll learn to capture images from golden hour to blue hour and then night. We will use the beautiful views in Downtown Los Angeles as our subject where we can practice composition, creating panoramas and bracketing for more interesting and detailed images. In this course, Chris Crosby will teach you what he considers to be the essentials for shooting changing light and will provide tips to come away with better exposures and compositions.
The workshop begins with a lecture in the classroom on the third floor of Samy's Camera in Los Angeles located at 431 S. Fairfax Avenue from 1:30pm – 3:30pm. The lecture will focus on beginning to intermediate techniques that are fundamental to successful captures in the field. Learn the keys to composition, exposure and capturing tack sharp images with your long lens. Plan for better shots by understanding weather and light angles.
After the lecture, attendees will meet Chris at Kenneth Hahn Park at 4:30pm and shoot until 7pm. The in-field portion of the workshop will allow you to reinforce what Chris covered in the lecture. Chris will be providing hands-on instruction and guidance as you learn these new techniques. He'll be focusing on composition, exposure and many other techniques to help give your images an extra edge.
Topics Covered:
Exposure – How to expose images for beautiful tonal range and color
Composition – Learn how to make your images more interesting immediately
Light – Learn how to plan for and use light to your advantage
Focusing – Where to focus and what depth of field to use
Night Photography – Learn how to get better images in the dark
Panoramas – how to create and execute and successful panorama
What to Bring:
For the Lecture you might want some note taking materials; your camera is not needed for the lecture
For the Hands on Shoot, please bring the following:
Camera – Preferably a DSLR or Mirrorless camera that allows control over Aperture, Shutter Speed, and ISO.
Long Focal Lengths – Chris suggests a lens between 70-400+ depending on your preferences. A 70-200mm, 100-400mm, 200-500mm or 1.6/2.0 Focal extensions are recommended.
Tripod – The sturdier the better. Tripod will be necessary to capture longer exposures and keep your long lens stable when zoomed in.
Remote Shutter – Chris recommends a remote shutter or cable release to remove camera shake from your shots and to take long exposures.
Clothing – Comfortable shoes and a jacket is probably a good idea for after the sun goes down. Please pay attention to the weather and Chris will go over this during the lecture.
Note** – There may be some mild walking to and from the shooting location and parking. Please wear comfortable shoes.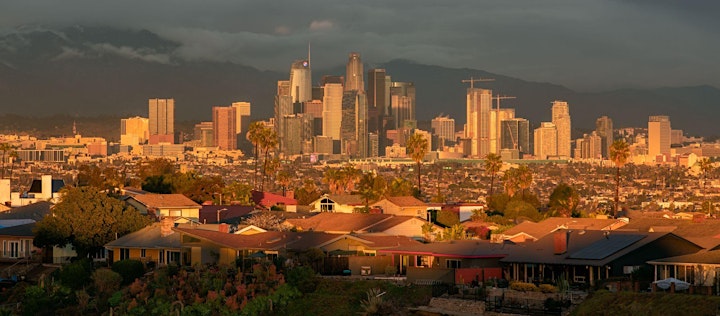 Instructor Bio: Chris Ewen Crosby is a photographer based in Long Beach, CA. Born and raised in Seal Beach, CA, he developed a love for the ocean and outdoors during his childhood. Chris was very active in sports and outdoor activities that took him from the California's oceans, through the mountains and to the deserts. It was these formative years that sculpted his love of the beauty of the earth. He also inherited a love for teaching from his mother, It is a desire to teach, love for the outdoors, and a love for photography which shaped where Chris currently resides in his life.