A Strobe Lighting Photography Workshop With Jeremy Saffer at Samy's Camera in Los Angeles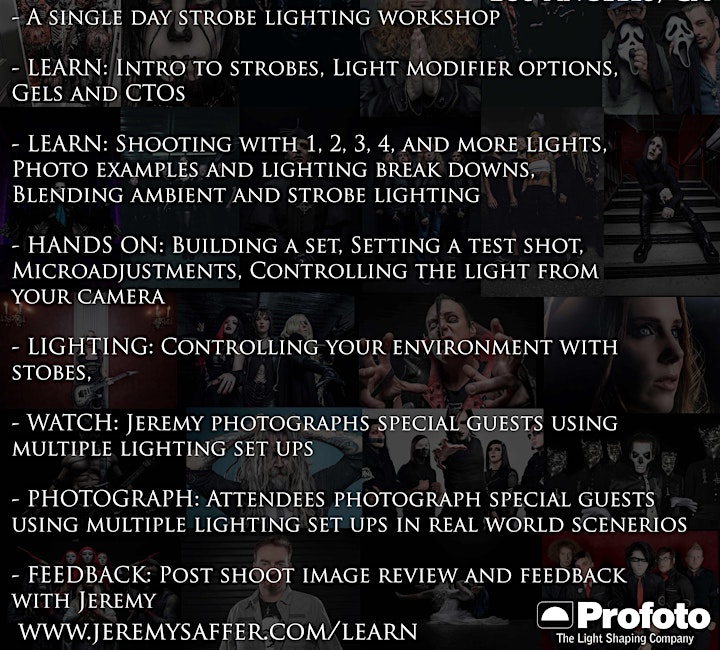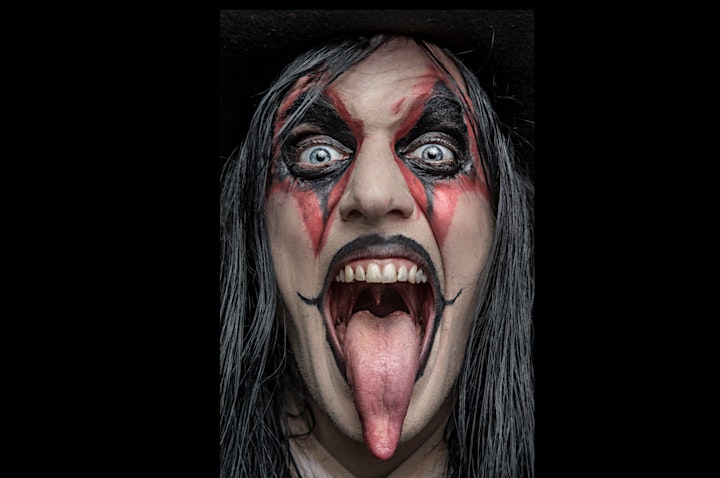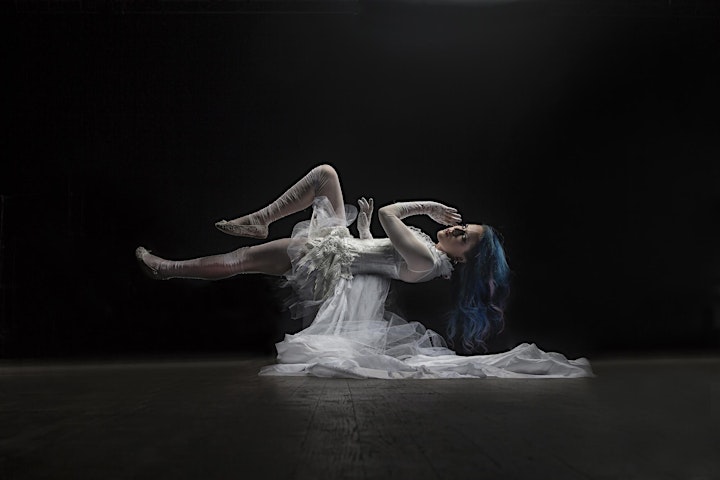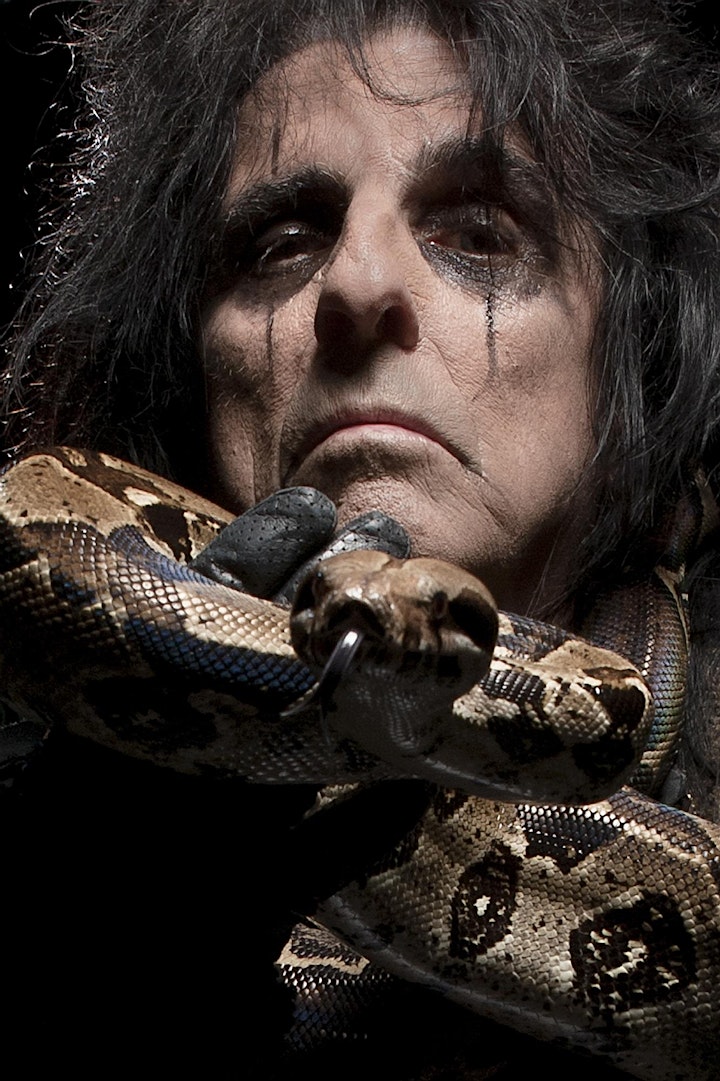 WORKSHOP SCHEDULE:
Introduction
• Intro to Jeremy
Introduction to strobes
• Why strobes
• Strobes vs led
• Different types of strobes (battery vs pack vs self contained, etc.)
Strobe mods
• Show and review of different light mods and their effects
• Boxes, umbrellas, parabolic, gels, grids, etc.
Examples
• lighting examples using 1 strobe, 2 strobe, 3 strobe, 4, etc.
• Break down of lighting in images
• BTS to final image walk throughs
• Controlling your environment using lighting and camera settings
Studio Build
• Visual demo of turning classroom into a working studio with a full gear set up, and a break down of the gear/equipment
Hands On
• Strobe demo, passing around the strobes/sizing/controls
• building the lights to set
Camera Prep
• Going over what Cameras/Lenses/Gear will be used.
• Prepping everyone's camera to shoot strobe.
Break
• 30 minute lunch break
Artist Arrival
• Q&A moderated by Jeremy on the working relationship between photographers and subjects
• The do's and dont's of photo shoots.
• Students ask questions.
Photo Shoot: Jeremy
• Live shoot with guest band/celeb
• Set up and variation for a variety of strobe lighting set ups
• Image review
Photo Shoot: Students
• Students do live shoot with special guest band/celeb
• Students try a variety of strobe lighting set ups
• Image review and feedback
Wrap
• Feedback from guest band/artists to students/final Q&A
Post-Seminar (on Zoom)
• Image review with students work being displayed
**If you are interested in taking both of Jeremy's workshops, Lighting Iconography & Totally Tubular, we are offering both for $500 but you must contact Samy's at edu@samys.com to purchase that ticket**
By registering for this workshop, you are agreeing to our Terms and Conditions. Click here to view our Terms and Conditions.