Professional Headshot Workshop with Yaneck Wasiek. All attendees will receive a $25 Gift Card to Samy's Camera.
In this webinar Westcott Top Pro Yaneck Wasiek will demonstrate his signature look using Westcott Cine Flex lights. If you want to take your headshots to a much higher level this is the right webinar for you. Yaneck will go through proper positioning and power of each light. He will teach 3 different lighting setups that work well for both women and men. You will learn how to avoid common lighting mistakes, better understand light to make micro adjustments, and get that incredible spark in the eyes of the people you photograph.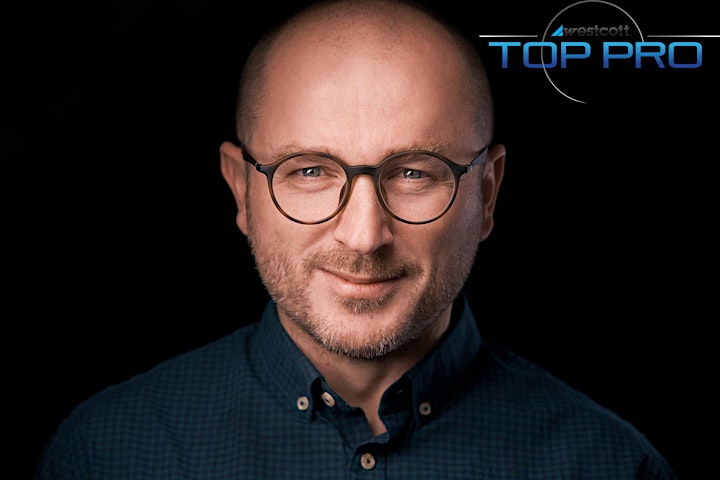 Instructor Bio: Yaneck Wasiek is a wedding (WASIO photography) and portrait/headshot (WASIO faces) photography based in Southern California's Orange County in Irvine. Yaneck is PPA's Master of Photography and Peter Hurley's Headshot Crew Associate. He enjoys sharing his knowledge with other photographers through workshop, classes at WPPI, PPA, Canon Learning Center and his YouTube channel.
Yaneck has the privilege to be part of Westcott Top Pro, Tether Tools Pro Team, Tenba Ambassadors, Savage Universal Ambassadors. He is obsessed with colors and was invited to become X-rite Coloratti Master
Yaneck was honored to be a judge at WPPI. He has won numerous awards at WPPI and PPA competitions. He was also honored to win Best Portrait Photographer of the Year, Best Wedding Photographer of the Year and Best Photo of the Year from San Diego Professional Photographers.