See the brand new Sony A7RV. Free Firmware Updates and Live Sony A7RV First Look Class!!!
EVENT DAY SCHEDULE
11-12pm A7RM5 First Look
3-4pm      A7RM5 First Look
10-4pm    Firmware Updates
12-4pm    Live Model Shoot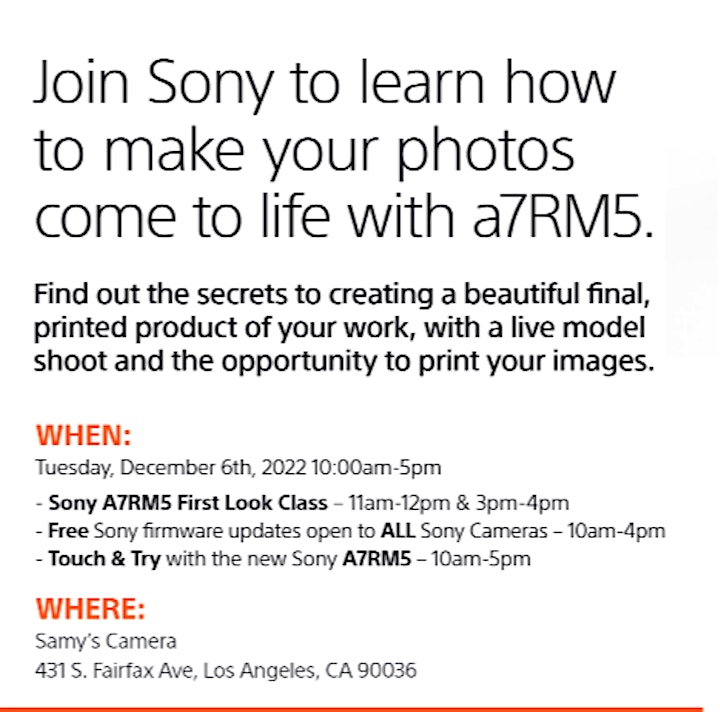 Please do not attend if you have experienced any symptoms related to COVID-19 over the past 24 hours.
By registering, you agree to our Terms and Conditions. Click here to view our Terms and Conditions.