This event brings together industry leaders in photography equipment to showcase their latest products.  Meet our Fujifilm, Broncolor and Gravity Backdrop reps at our Los Angeles store and have the opportunity to try out their amazing cameras, lenses, lights and backdrops.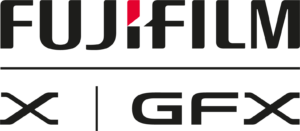 Fujifilm has continuously pursued image quality as a leading photographic manufacturer. GFX has a sensor that is approximately 1.7 times the size of the full frame. With the combination of the FUJINON GF lenses with Fujifilm's outstanding imaging technology, the GFX can achieve extremely high resolution and rich tonality, which professional photographers expect. The GFX systems offer versatility to a wide audience, from commercial to landscape photography.

There are many reasons why photographers choose Swiss-made broncolor lighting. High quality, precision, and attention to detail are many comments we often hear. Please see for yourself as broncolor, a commercial electronic flash photography leader, will demonstrate many of the benefits of their Swiss technology and light-shaping capabilities at this demo day event at Samy's Camera in Los Angeles.
Gravity Backdrops will be 10% off during this event.

This event will be held on the 3rd floor of Samy's Camera/Cinemaworks at 431 S. Fairfax Avenue, Los Angeles CA 90036.