Fujifilm's Michael Bulbenko will present a well-paced session that will take you through the NEW Fujifilm GFX100 II Camera
***Special Discounts on Fujifilm Professional Products will be offered to class attendees!!***
Join Fujifilm's Michael Bulbenko at Samy's Camera in Santa Anna on Friday, November 17th, where he will present a well-paced session that will take you through the NEW Fujifilm GFX100 II Camera from top to bottom. If you have one, bring your GFX100 II and determine how to maximize your investment.
Please join us if you do not own a GFX100 II Camera; Michael's presentation should answer your questions. The course will tackle not only the quick and easy shortcuts to optimize your stills and video capture but will go deep into menu items and special operations that the pros like most.
The event is free but registration is required. 
INSTRUCTOR BIO:
Michael Bulbenko has a well-established career as a commercial and corporate photographer in Southern California. Proficient in the world of both stills and video capture. Michael also works as a cinematographer and editor in the movie and television industries. Michael joined Fujifilm in 1991 as the company's in-house photographer at Hollywood's Technical Communications Center and is actively engaged in new product development and training, along with artistic work in portraits, music, fashion, and business photography.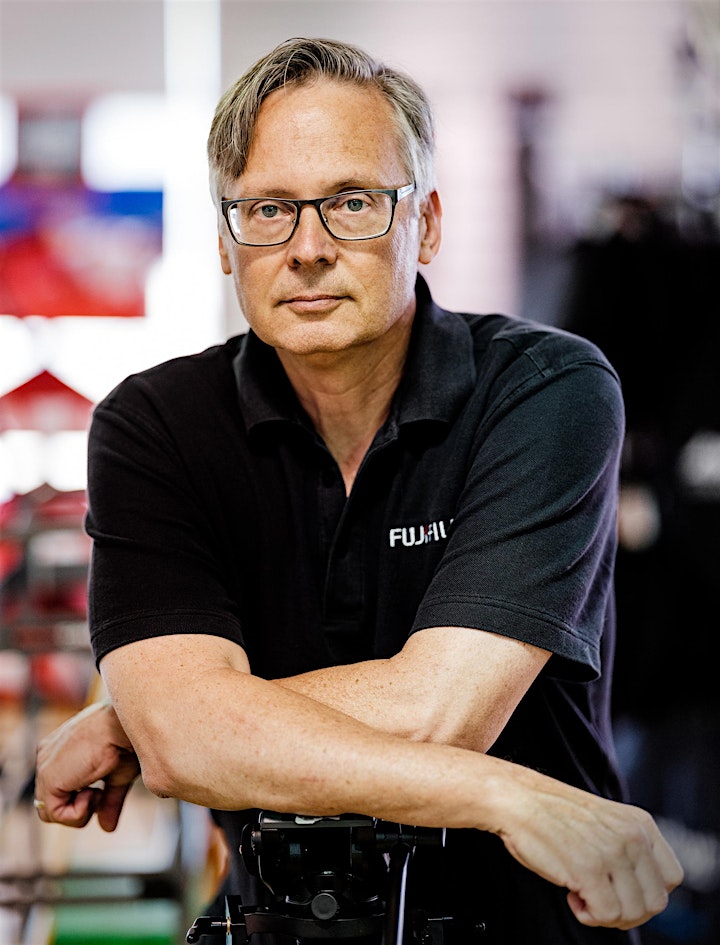 By registering for this workshop, you are agreeing to our Terms and Conditions.  Click here to view our Terms and Conditions.