Join award winning wildlife photographer Karen Schuenemann for an unforgettable wildlife experience!
Florida is truly a mecca for birds, and this workshop is intended to introduce you to the incredible variety of birds that live and migrate through Central Florida. In the spring we will see migrants from South and Central America as they travel north to their breeding grounds. The incredible variety of native birds is captivating. This workshop will offer you many opportunities to photograph birds and improve your bird photography techniques. You will become more familiar with a variety of species and learn how to practice ethical wildlife photography.
There is a maximum of 8 participants on this workshop.
This Workshop Includes:
This 4-day hands-on workshop includes an initial live online Zoom class about Bird Photography as well as a follow up Zoom session reviewing the images that were taken on this trip.
The workshop includes an introductory dinner on the first night of the workshop and a private boat ride on Lake Dora and the Doral Canal.
We will focus our photography at the Circle Bar B Reserve in Lakeland, Florida; Lake Apopka and the Tampa area.
This Workshop Does Not Include:
Transportation, meals (except introductory dinner) and hotels. The recommended hotel is the Hampton Inn and Suites, South Polk Parkway which is conveniently located to restaurants and shopping in central Lakeland, and is about 8 miles from the Circle Bar B Reserve. We will meet independently at the Reserve each morning and late afternoon to explore and photograph the birds and wildlife that make Circle Bar B Reserve their home.
Recommended Hotel: Hampton Inn & Suites Lakeland-South Polk Parkway
3630 Lakeside Village Blvd., Lakeland, Florida 833-448-1004
Workshop Fee:
$1,499 per person. A non-refundable deposit of $100 will be taken at the time of registration. Please see below for our Terms and Conditions.
Technical Level:
Intermediate. Attendees should be familiar with the basic functions and menus of their camera.
More Information About Shooting Locations:
We will initially photograph at the Circle B Bar Reserve in Lakeland, Florida, including an early morning sunrise and sunset visit.  Karen will meet the group at 6am at the hotel.  There are wooden boardwalks, as well as uneven trail surfaces that we will be walking on. Some of the trails are in covered woodlands and others are in wide open, sunny areas.
The trails range from 1 mile to 4 miles, and skin protection, hats, and water are necessary. There are some benches to rest on, and a Visitor's Center for Restrooms and information. We will break in the middle of the day for meals and have some time to process images. We will meet up and share images before we head back out to the Reserve.
Circle B Bar Reserve, on the northwest shore of Lake Hancock, was added to the Great Florida Birding Trail in 2008 and teams with wildlife including alligators, eagles, osprey, red shouldered hawks, wild turkey, barred owls, wood storks, white ibis, sandhill cranes, moorhens, pied-billed grebes, black-necked stilts, red-bellied woodpeckers, bobwhite quails, eastern meadowlarks, savannah sparrows, American kestrels, great blue herons, American white pelicans, sandpipers, spoonbills, great egrets, ducks, otters, bobcats, grey fox, armadillos, squirrels, frogs, turtles, black racer snakes, five-lined racerunner lizards and other reptiles.
The location for the second day will include the Lake Apopka Wildlife Drive. This is approximately an hour and fifteen minute drive from Lakeland. We will enjoy the opportunity to see a tremendous variety of birds, with 362 species having been recorded on the property! Other Wildlife includes alligators, turtles, bobcat, otter, raccoons, snakes and coyote. This is an eleven mile, one way drive that incorporates pull outs to stop and photograph. Lake Apopka is in the headwaters of the Ocklawaha River, and is the 4th largest lake in Florida. In the afternoon we will enjoy a private boat ride on Lake Dora and the Dora Canal. April is a fantastic month for observing breeding birds and babies!
Our third day will include a trip westward to Lettuce Lake Conservation Park in Tampa. We will enjoy the wooden 3500' boardwalk and the observation tower while looking for birds and wildlife to photograph. It is a wonderful place to study nature and has an interpretive center with exhibits. After lunch, we will head back to Lakeland and will have an image review in the afternoon.
Our last day will include a return to Circle B Bar Reserve at sunrise to enjoy different trails, see more wildlife, and experience the beauty of Central Florida. The workshop will conclude at noon.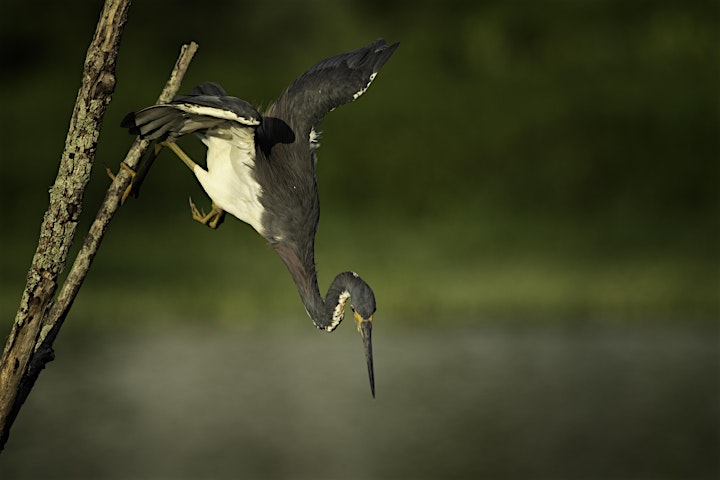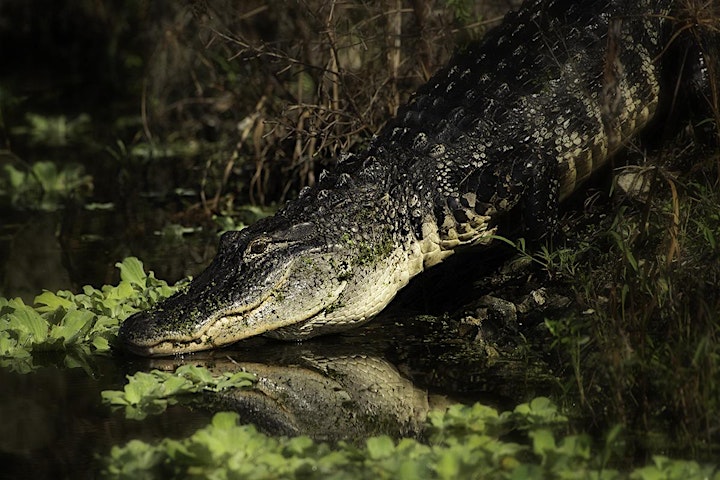 Instructor Bio:
Karen Schuenemann is a local Wildlife and Bird photographer. She most recently was awarded a Highly Commended Award-Bird Behaviour in the 2018 Wildlife Photographer of the Year sponsored by the London Natural History Museum. In 2017 she was the Professional Category Honorable Mention in the National Audubon Contest, one of the top five awards. Her work is currently hanging in the London Natural History Museum, and has been included in shows at the San Diego Natural History Museum, The G2 Gallery, Palos Verdes Art Center and Armenia Conservation Show. She has been published in Nature's Best, Audubon Magazine, USA Today, NANPA, Shadow and Light Magazine, and American Photo Magazine. In addition, she has garnered numerous awards from Best in Show in Los Angeles County Fair to Honorable Mention in the National Park Contest. She currently leads workshops to a variety of locations with her company, Wilderness At Heart Photography.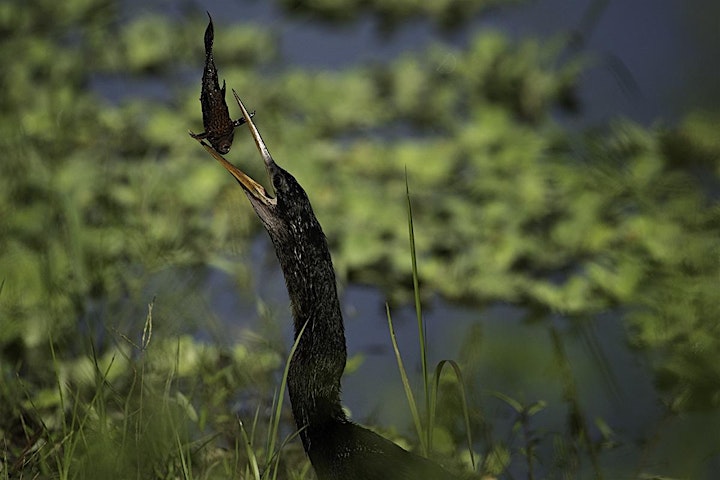 In accordance with state and local public health organizations, Samy's Photo School is following all COVID-19 related protocols. Please do not attend this class if you are experiencing any symptoms related to COVID-19 including fever of 100.4 or higher, cough, shortness of breath, loss of sense of taste/smell, fatigue, diarrhea, muscle aches and headache.
By registering for this workshop, you are agreeing to our Terms and Conditions. Click here to view our Terms and Conditions. You will be sent a waiver to sign upon registration.
Deposit & Payment Information. The price of the travel workshop is a per person price. All persons attending must register for the workshop. A non-refundable deposit of $100 is required to confirm a reservation. The $1,399 balance of the workshop fee is due 75 days prior to departure. If the balance is not paid when due, Samy's Camera reserves the right to regard the reservation as canceled. If enrolling within 75 days of the departure date, 100% of the workshop fee is due at the time of enrollment.
Cancellations Fees Per Person: An attendee who cancels a multi-day travel workshop 90 or more days prior to the start date of the workshop will be charged a non-refundable deposit fee of $100. An attendee who cancels a multi-day travel workshop 89-76 days prior to the start date of the multi-day travel workshop will be charged 50% of the total price of the workshop or the non-refundable deposit fee, whichever is higher. There will be no refunds given for any cancellations of multi-day travel workshops made 75 days or less prior to the start date of the workshop.