Join this photographic adventure of a lifetime with Sigma Ambassador Jack Fusco in Death Valley National Park!
Whether chasing the Milky Way along coast lines or capturing the Northern lights in unforgiving remote locations you're sure to find Jack Fusco coffee in hand, smiling up at the stars. On his often-sleepless journeys, Jack Fusco strives to share the wonder of the night sky with as many people as possible.
Join Jack and Samy's Camera for an evening under the stars in Death Valley National Park, a mystical and gorgeous otherworldly locale. In this workshop, Jack Fusco will teach you the proper astrophotography techniques necessary to capture the Milky Way in this stargazer's paradise.
Jack will be teaching two back to back workshops in Death Valley on May 19th and May 20th. Register for one, or come for both nights!
Sigma Loaner Gear! A selection of Sigma lenses for attendees to use during the location outings each night.
ASTROPHOTOGRAPHY LECTURE LIVE ONLINE – MONDAY MAY 15th @6pm PDT
Jack will be guiding you through the basics of astrophotography all the way up to some advanced techniques. Jack will also review some basic astronomy information that will help you plan and capture images of the stars. The goal of this lecture is for you to leave with the knowledge and ability to shoot the stars on your own. If you are attending the in-person location sessions, please plan to attend this live presentation or watch the recording before we meet in the field. Viewing this information will help you get more out of the in-person experience!
Lecture Topics:
Gear Discussion- Everything you need before heading into the field
Planning & Scouting – Before we take a great image, we need to know when and where to take it.
Camera Settings & Techniques – Learn how to best take advantage of your equipment and dial in your approach.
Composition Tips – What makes a great astro photo?
Shooting Styles – From single exposures to image stacking there are an endless variety of approaches when heading out under the stars. We will cover some of the most effective methods for capturing a great photo.
Open Q & A + Discussion
DEATH VALLEY NATIONAL PARK HANDS- ON WORKSHOP – SATURDAY MAY 20th @ 6PM-12AM PDT (There is a workshop on May 19th. Chose one night or attend both!)
Take these techniques on the road! Jack will lead a small group of photographers to a fantastic view of the night sky in Death Valley National Park. While on location Jack will review techniques discussed during the lecture, by putting them into practice.
We will meet on location with time to scout and plan compositions. Jack will share his personal approach to how he would plan an entire night to maximize his time shooting and ensure that he leaves with images he is excited about. The night will begin chasing as many Milky Way compositions and shooting techniques as possible and end with time to shoot star trails.
What You Should Bring
● A DSLR or Mirrorless Camera with manual settings
● A fast aperture lens
● Extra batteries (2 or more) and memory cards (64gb+)
● A sturdy tripod
● Shutter Release / Intervalometer
● Red light equipped headlamp, the red light will be less harsh on our eyes and help keep night vision intact!
● Warm clothing – Dress in layers to help stay warm
● Wear decent hiking shoes/boots to manage the terrain
● Water/Snacks
POST PROCESSING SESSION – LIVE ONLINE – THURSDAY MAY 25TH 6PM-7:30PM PDT
A start to finish example of an image taken in the field including:
Image import and organization
Deciding which images to process and which to discard
Single Image Edit
Stacking Images for Noise Reduction
Using Presets to get started + dialing in your style
Export for Web
We highly encourage you to attend the online lecture, to help you be more prepared for the location experience. **Purchasing a ticket for the hands-on workshop in Death Valley, includes the online lecture and post-processing sessions.**
Samy's has reserved several rooms at the Ranch at Death Valley. These rooms are available for on a first-come, first-served basis for $ 325/night. In order to secure one of these rooms purchase a Hotel ticket at check-out in addition to your workshop ticket.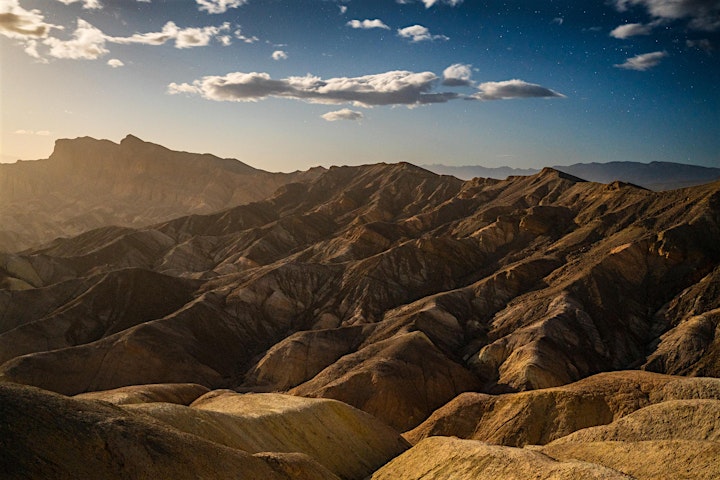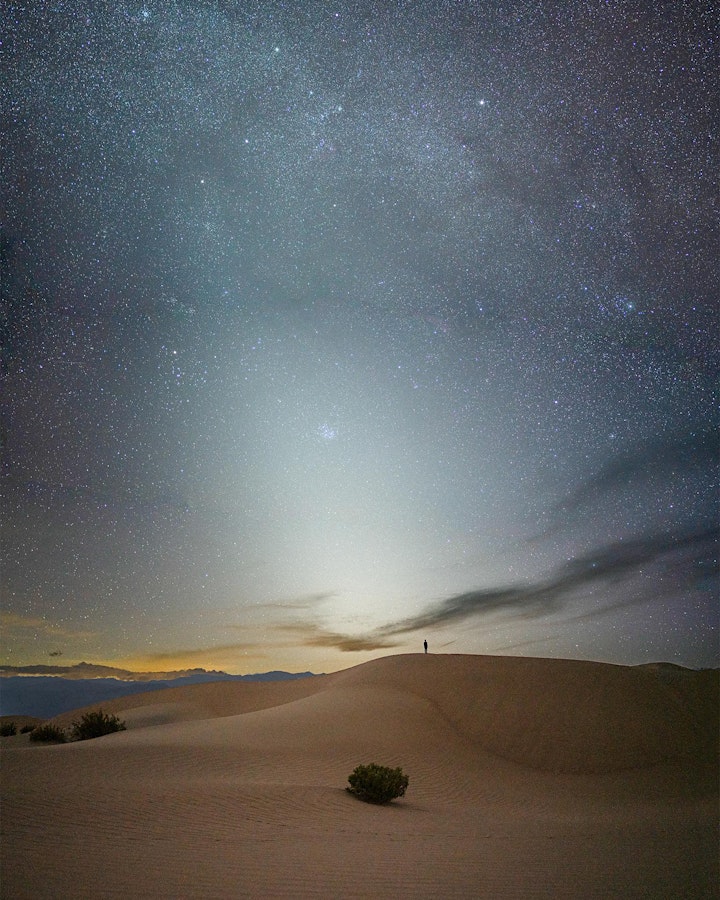 INSTRUCTOR BIO:
Jack Fusco is a professional landscape astrophotographer / timelapser. What began as a way purely to document his travels as a touring musician, photography has become his main form of creative expression.
Many of Jack's images are often planned days, weeks, or even months in advance while waiting for weather and celestial objects to align. The resulting work shows a true and complete dedication to his craft.
His work has been featured by National Geographic, TEDx, LA Times, NASA APOD, BBC, Forbes and many more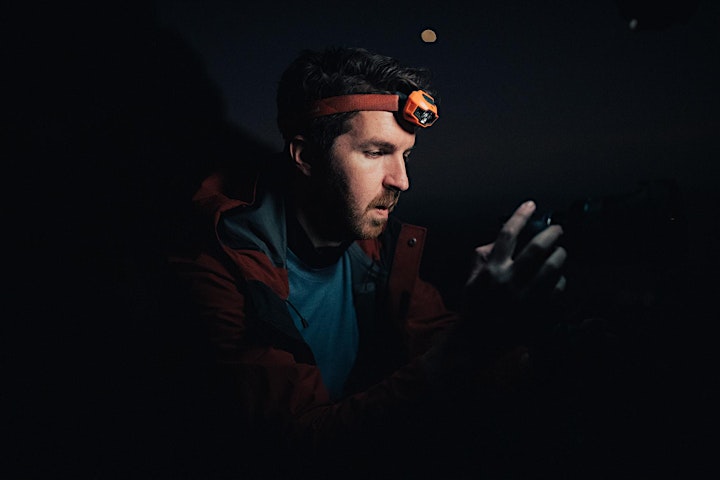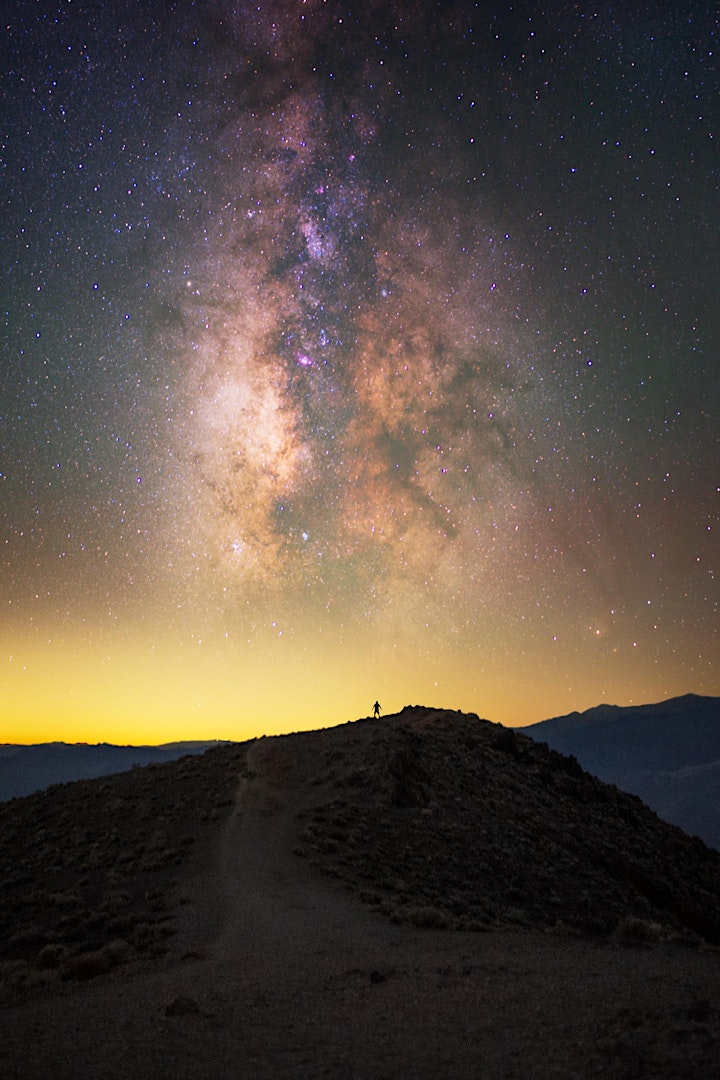 Please do not attend this class if you have experienced any symptoms related to COVID-19 over the past 24 hours or tested positive for COVID-19 in the past 10 days.
By registering for this workshop, you agree to our Terms and Conditions. Click here to view our Terms and Conditions. You will be required to sign a waiver in order to attend.
Cancellation Policy: Refunds request must be made in writing at least 30 days prior to the event. No refunds or credits will be given with less than 30 days notice.