Make amazing images of professional dancers in the rain with LED lights for a cinematic look in this 3-part workshop.
Workshop Schedule:
Live Lecture on Zoom: Thursday September 21st @ 7 pm Pacific Time
Hands-on Shoot in DTLA Studio: September 24th @10am-2pm
Live Review Session on Zoom: September 24th @7pm Pacific Time
Capture breathtaking images of dancers in the rain at our latest workshop, "Dancing in the Rain," featuring cutting-edge LED lighting techniques. Employ the fusion of continuous falling water, variable LED color temperature, and custom White Balance on your camera for unique results, where we separate the dancers from the rain with color as well as sharpness!
Our newly-opened studio ensures unobstructed shots of dancers in full body, offering unprecedented creative possibilities.
Unlike traditional strobes, LEDs allow for slow shutter speeds, graphically depicting the water's motion as streaks, and creating a cinematic feel. Clients today expect both stills and motion on each shoot: our workshop enables you to capture in both formats, simultaneously! If you're comfortable with capturing motion, you'll come home with both stills and video – if you want to focus on stills, you'll be able to capture many hundreds of great images (there's no limit as to how many images you shoot, as the light is continuous!)
Join us on Sunday, September 24th, in our new downtown studio with the exclusive "full-body rain room" Only 12 participants per session, guaranteeing an intimate learning environment.
Bring a telephoto lens (70-135mm zoom or 85mm prime) and a sturdy/heavy tripod for optimal results, as we'll be shooting at 1/50 of a second! Samy's Camera Rentals offer lens and/or tripods (limited availability: reserve in advance when registering for the class!).
Don't miss our pre-workshop Zoom seminar on the technical aspects of LED lighting and logistics, on Thursday Sept 21. After the workshop, learn image editing techniques in the post-workshop seminar, on Monday Sept 25. Participants will be required to submit their best 25 shots for feedback, sharing with the dancers, and posting on a class web page!
Limited spots are available (all our previous RAIN workshops have sold out) so secure your spot today for this exceptional opportunity to master the art of dance photography with LED lighting. Elevate your skills and create extraordinary images!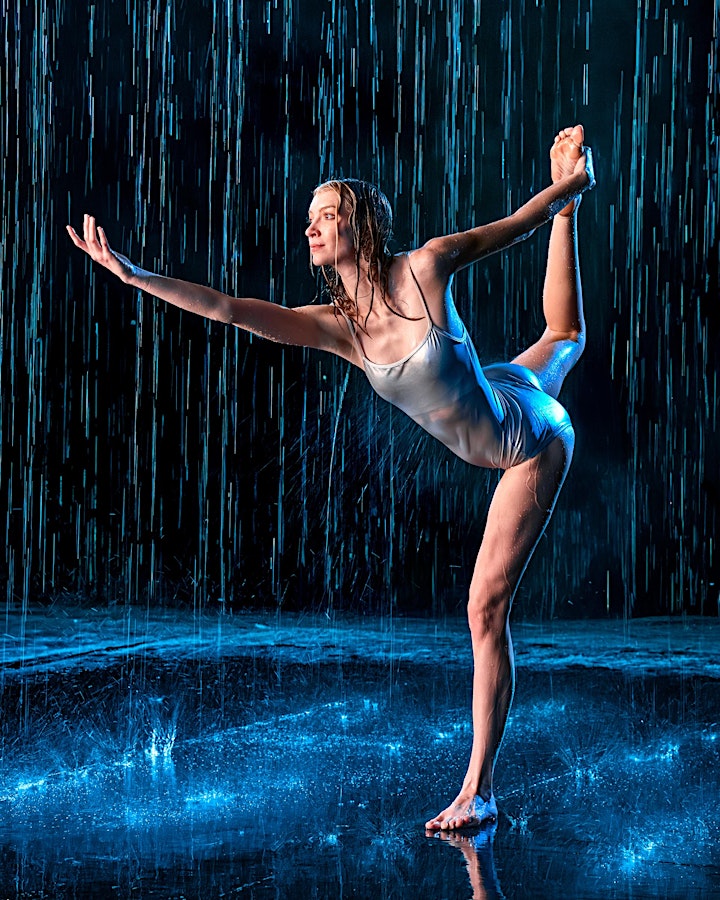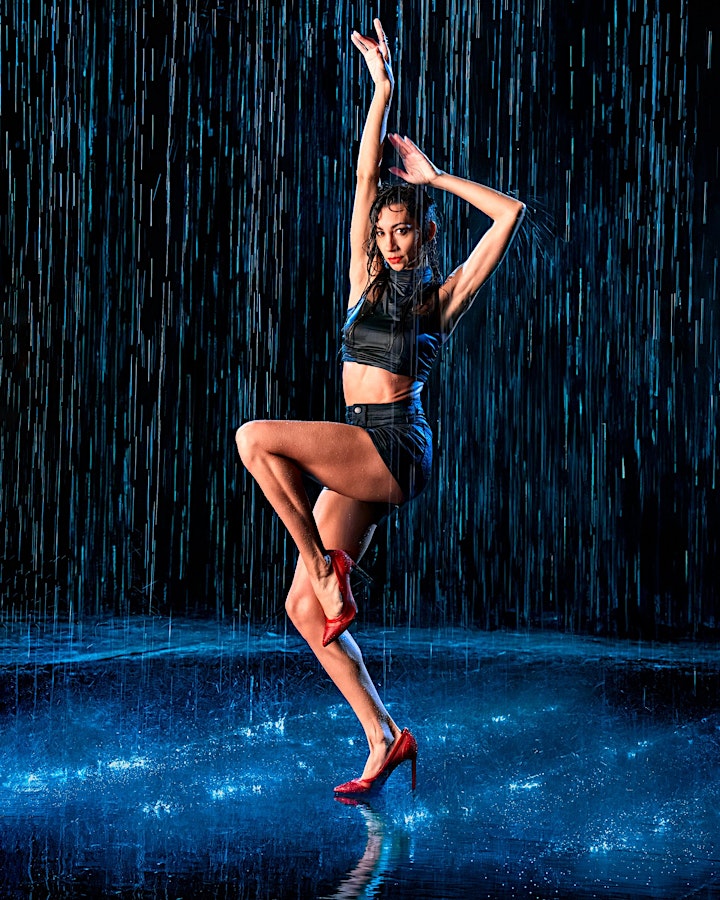 Instructor Bio: George is an ex-East-Coast-based advertising photographer, with over 30 years' experience of providing services to Corporate and Editorial clients. Projects have included providing photography for annual reports, advertising and marketing materials, and magazine features shot on locations around the world. A life-long advocate for photographers' rights, he has served on both the national and the LA board of directors of the American Photographic Artists and currently leads the Los Angeles Digital Imaging Group. George is also a photography educator who has taught at UCLA Extension (2007 Instructor of the Year), Samy's Camera, and one-on-one. Every summer George leads travel photography workshops in Bali, Indonesia. In August 2011 George was recognized as one of the 13 Best Workshop Instructors, nationwide, by PDN Magazine, the Bible of the commercial photography industry. In July 2018 Digital Photo Pro Magazine profiled him and his specialized lighting of dancers and acrobats, in a feature article that can be read here (https://www.digitalphotopro.com/profiles/the-art-of-movement)
By registering for this workshop, you are agreeing to our Terms and Conditions.  Click here to view our Terms and Conditions.
Refund requests must be made in writing at least 30 days prior to the workshop.