Make amazing images of professional dancers in the rain with LED lights for a cinematic look in this 3-part workshop.
Workshop Schedule:
Live Lecture on Zoom: October 6th @ 7pm Pacific Time
Hands-on Shoot in DTLA Studio: October 9th @10am-2pm OR 3pm-7pm
Live Review Session on Zoom: October 10th @7pm Pacific Time
Want to make amazing images of dancers in the rain? These images are a combination of the incredible reality of the water falling continuously on the dancers, as well as a smart combination of variable color temperature on the LED panels, and a custom White Balance on the camera.
The real magic is provided by the use of LEDs, rather than strobes – instead of freezing the falling water, we can graphically depict its travel with a slow shutter speed! LED lighting allows us to capture at various shutter speeds, for a cinematic look (as well as real-time perception of the light).
In a marketplace where clients expect both stills and motion from each project, we'll explore the advantages of lighting the set with LEDs, and shooting both formats simultaneously! If you're comfortable with capturing motion, you'll come home with both stills and video – if you want to focus on stills, you'll be able to capture many hundreds of great images (there's no limit as to how many images you shoot, as the light is continuous).
Our subjects will be professional dancers – they'll take turns being photographed in the rain, changing costumes and styles, to give you countless different looks. Everyone can shoot simultaneously – in a very short interval you can capture multiple images – we'll change dancers frequently, to insure you leave with a wide variety of models and movements.
The workshop will take place on Sunday October 9th, in a downtown studio with the special "rain room". We are planning on a maximum of 8 photographers at a time (plus the instructor George and two dancers ) To allow enough students to participate, we'll run the workshop in two consecutive sessions – sign up for either the morning (10AM-2PM) or the afternoon (3PM-7PM) Each session will have 4 different dancers, rotating.
There will be a live Zoom seminar before the workshop on October 6th, where we'll explain how LEDs work, the technical and logistical details of the workshop, and answer all your questions. On October 10th, there will be a second Zoom seminar, covering how to edit your images, and deliver your best 25 shots to George, to get individual feedback, share with the dancers, and post on a class web page!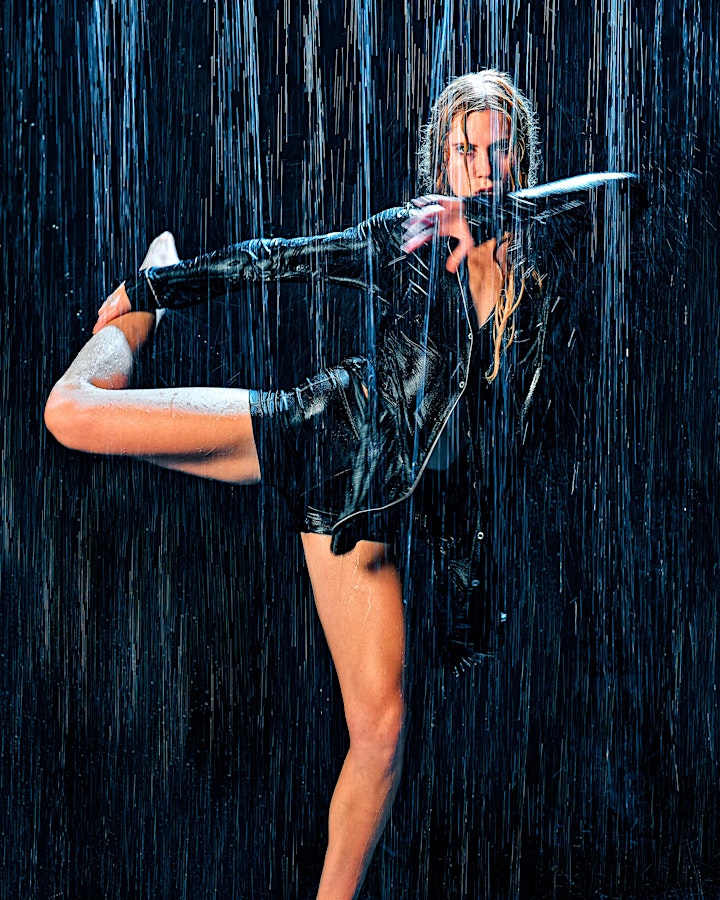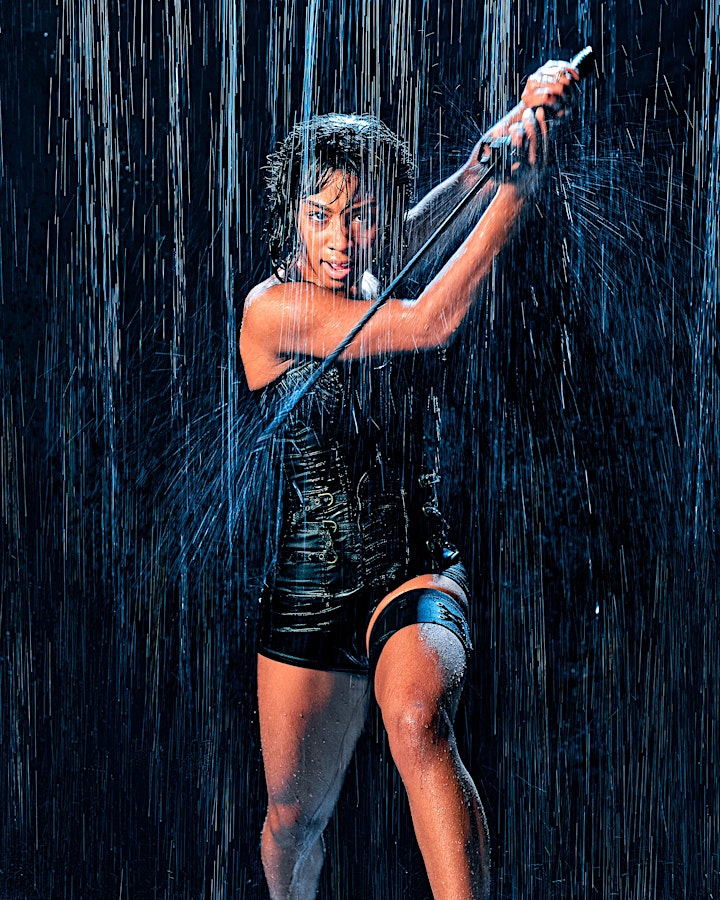 You'll need to bring a long telephoto lens, preferably a 70-200mm zoom or at least a 135mm prime (if you don't have one, you can rent from Samy's Camera Rentals – but be sure to put in your reservation when you sign up for the workshop) and a tripod or monopod, to make sharp images (and spare you the effort of holding up a heavy lens for 4 hours!) We'll be shooting at shutter speeds of 1/50 and slower, so support is mandatory – image stabilization is not going to cut it with a 200mm lens.
Instructor Bio: George is an ex-East-Coast-based advertising photographer, with over 30 years' experience of providing services to Corporate and Editorial clients. Projects have included providing photography for annual reports, advertising and marketing materials, and magazine features shot on locations around the world. A life-long advocate for photographers' rights, he has served on both the national and the LA board of directors of the American Photographic Artists and currently leads the Los Angeles Digital Imaging Group. George is also a photography educator who has taught at UCLA Extension (2007 Instructor of the Year), Samy's Camera, and one-on-one. Every summer George leads travel photography workshops in Bali, Indonesia. In August 2011 George was recognized as one of the 13 Best Workshop Instructors, nationwide, by PDN Magazine, the Bible of the commercial photography industry. In July 2018 Digital Photo Pro Magazine profiled him and his specialized lighting of dancers and acrobats, in a feature article that can be read here (https://www.digitalphotopro.com/profiles/the-art-of-movement)
Safety is a priority. In accordance with state and local public health organizations, Samy's Photo School is following all COVID-19 related protocols. Please do not attend this class if you are experiencing any symptoms related to COVID-19 including fever of 100.4 or higher, cough, shortness of breath, loss of sense of taste/smell, fatigue, diarrhea, muscle aches and headache.
By registering for this workshop, you are agreeing to our Terms and Conditions.  Click here to view our Terms and Conditions.
Refund requests must be made in writing at least 30 days prior to the workshop.