****THREE LUCKY ATTENDEES WILL WIN A CANON EOS R50 with 18-45mm LENS!!****
**The hands-on portion is SOLD OUT… But, we will randomly pick 5 LUCKY lecture attendees to stay & play with David and be entered into a chance to with the 3 R50's!!!*****
Learn how to create content with David Suh and Canon at Samy's Camera in Los Angeles
Taking social media by storm, "TikTok's Posing King", David Suh, with over 5.6 Million Followers across TikTok and Instagram,  began his journey as a portrait photographer, showing his clients how to be seen and heard through their own beauty. Now moving to larger platforms, David continues to inspire the world on how to lead beautiful lives through photography, online education and workshops. He has been recognized by Meta, CBS, The Washington Post, Sunday Times, AD Week, BuzzFeed, ITV, LA Times and more!
In this workshop, David will show you how to create content to build your social media platforms. You will walk away with skills for the best poses to tell your story. David will share with you the best angles, techniques and shooting gear to step up your game. So if you are a beginner or an intermediate content creator or photographer, this class is for you!
For the lucky 20 attendees who are able to "stay and play," David Suh, Samy's Camera and Canon invites you to a LET'S CREATE WITH CANON challenge using the tips, tricks and best poses you just learned to create your best self-portrait. We bring the gear, you bring the talent. At the end, we will select 3 winners of a Canon R50 with 18-45mm lens.
***Everyone who registers will be given a Samy's Gift card equal to the price of their ticket(s), must be present at the event to receive the gift card***
EVENT SCHEDULE:
10:30 am -11:30am David Suh presents
11:30 am – 12pm Q&A with David Suh
12:00pm -12:45pm Break
1:00pm-3:30pm Self Portrait Challenge
3:30pm-4:00pm Winners Announced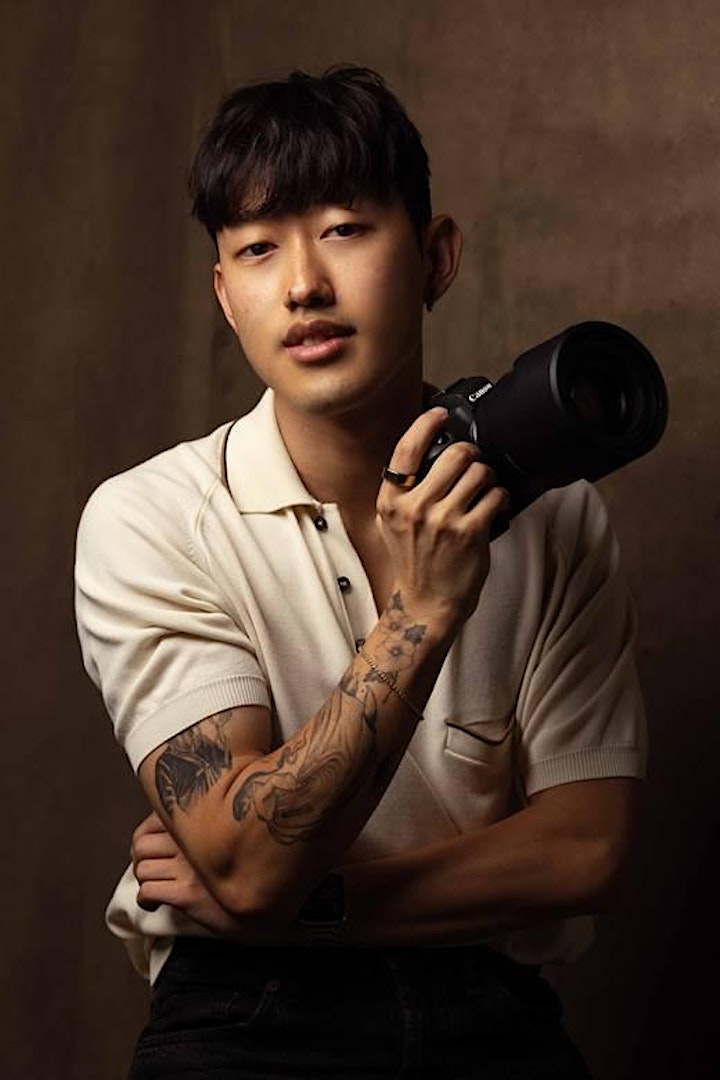 *The prizes for the 3 hands-on event participants is the Canon EOS R50 with 18-45mm lens.
By registering for this workshop, you are agreeing to our Terms and Conditions. Click here to view our Terms and Conditions.