In this workshop at Samy's Camera in Los Angeles, Lesley Powers will teach you the two critical elements of an effective pitch deck.
Join instructor Lesley Powers for this rare opportunity to learn how to build a pitch deck for your Film/TV project!
A comprehensive and visually stunning pitch deck is crucial for successful pitching your project to investors, producers, actors, and others. Think of a pitch deck as a digital vision board! In this workshop, you will learn the two critical elements of an effective pitch deck. First: the essential pages that make up a pitch deck and how to make each pop. Second: the best way to convey your vision to a graphic designer, ensuring the most bang for your buck. Lesley will also provide online resources to help you gather assets to share with that designer. Join us for a fun discussion on building a pitch deck. See you there!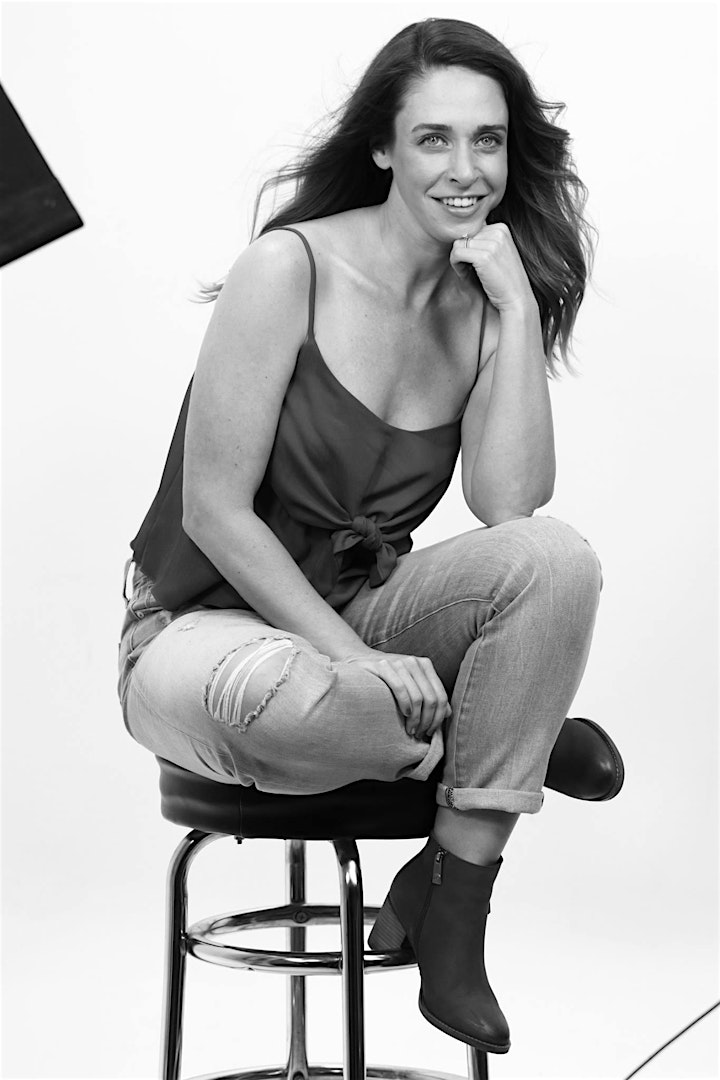 Instructor Bio:
Lesley Powers is a narrative director and pitch deck designer based in Los Angeles. As a content creator herself, she knows how to take another creator's vision and put pen to paper or mouse to Photoshop. Pitch decks are a niche that Powers describes as a digital vision board. The collaboration between graphic designer and creator is so important. Entrusting someone to give life to your story is no small feat, and one Powers takes very seriously.
In the world of directing – she's currently directing the brand new web series – This is a Lot. Guest stars include John Michael Higgins, Jane Kaczmarek, and Dot-Marie Jones. She collaborates with the show's creator (and childhood friend) to bring a fresh perspective to the "joys" of motherhood. A mother herself to a toddler, Powers understands ways to find comedy in the chaos.She recently completed Sundance's Co//ab for Directing Actors. An invaluable experience! Her latest short film, Don't Tell Mom, was a Top 10 Jury Picked finalist in the SheDirected competition (helmed by Kate Bosworth). Powers, a former panel coordinator for the Bentonville Film Festival is a big believer in the festivals' mission of diversity and inclusion. She had a 98% female crew on her 2018 short film, Make Yourself at Home. Her first short film, Mr. Johnson's Julius Caesar, made her a Nashville Film Festival 2015 Horizon Award nominee and sparked her directing journey.
Powers is a graduate of Indiana University and paid homage to her hometown of Indianapolis by naming her production company, Naptown Entertainment. She resides in Los Angeles with her husband and son, loves funfetti cupcakes and watching Sex and the City re-runs.
In accordance with state and local public health organizations, Samy's Photo School is following all COVID-19 related protocols. Please do not attend this class if you have experienced any symptoms related to COVID-19 over the past 24 hours including fever of 100.4 or higher, cough, shortness of breath, loss of sense of taste/smell, fatigue, diarrhea, muscle aches and headache.
By registering for this workshop, you agree to our Terms and Conditions. Click here to view our Terms and Conditions. You will be required to sign a waiver in order to attend.