Join our new workshop where we will use an advanced technique to convey motion in a still image while working with strobe and LED lights!
Dancers move with explosive energy through space, performing feats of physical prowess with grace and illusionary effortlessness – but traditional still images can't depict the range and energy of their motion. In this workshop, we will create an image that includes both a perfectly sharp dancer AND an impressionistic blur of their outline!
Strobes freeze movement, while long shutter speeds with continuous light depict movement as blurs – we'll capture both in one exposure. With color gels on our lights, we will separate these two different renditions by color, as well as by sharpness. This approach involves the use of extremely-short-flash-duration strobes, together with continuous LED lights, and employing a longer shutter speed together with intentional camera movement.
You will master these new technical lighting and capture skills, practice your movement-anticipation and timing, and go home with unique images.
We will meet at the dance studio (exact location provided upon registration) at 6pm on Sunday April 23, and work until 11PM. We will provide all the necessary lighting equipment and staging, as well as instruction and the dancers. Just bring your camera, short telephoto lenses or zoom, and backup memory cards and charged batteries!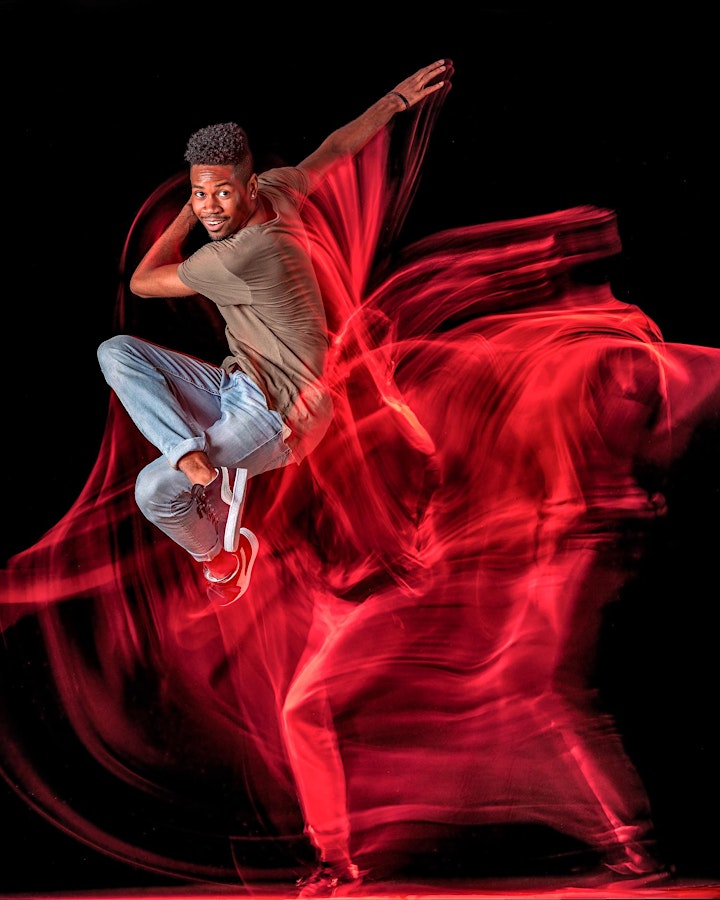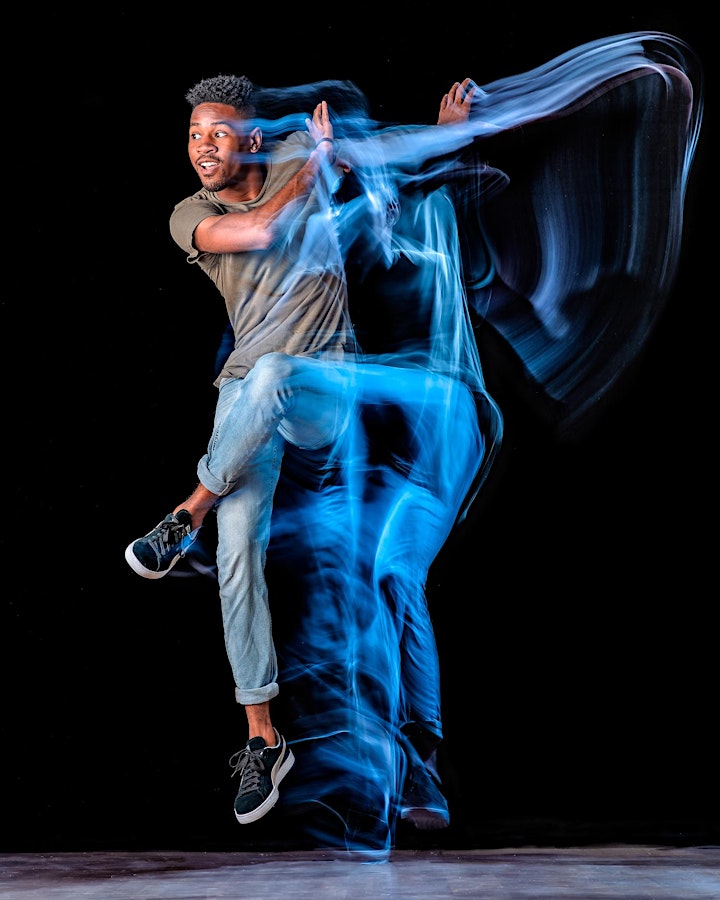 Our advanced workshops are complex – but we take the time to train you before the start of the shoot, as well as limit participation to only 15 students, to ensure individual support. A week after the event, you'll send us your best images to share with the dancers, as well as post to a class web page – and you'll receive individual email feedback.
Don't delay registering for this workshop, as all our Bodies-in-Motion workshops always sell out fast!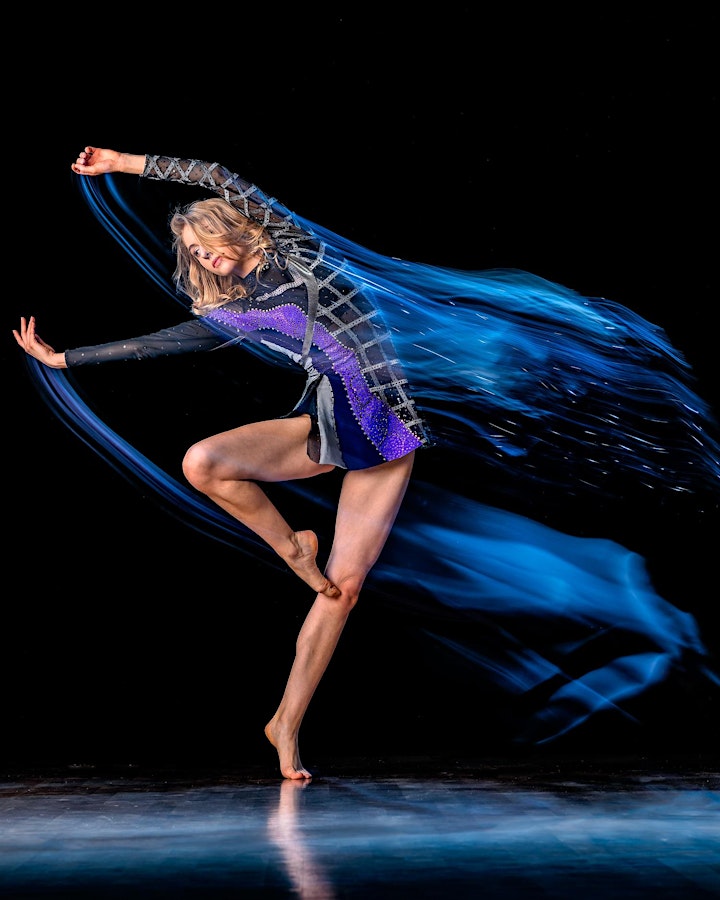 By registering for this workshop, you agree to our Terms and Conditions. Click here to view our Terms and Conditions. Refunds request must be made in writing at least 30 days prior to the event.