Learn how to produce amazing animal imagery in this three-part workshop!
This workshop includes a wildlife photography lecture at Samy's Camera in Santa Ana, hands-on shooting session at Bolsa Chica Ecological Reserve and a photo review and critique session (live online).
Karen Schuenemann will teach you how to produce amazing animal imagery. She will offer techniques that will change your perspective and teach you the nuts and bolts of Wildlife Photography. Karen will not only review the technical aspects of wildlife photography, but she will also discuss the essentials of animal behavior.
If going on a Safari is something you would like to do in the future, this class is indispensable! You will learn the how-to's to produce some amazing imagery.
The field portion of the class takes place at the Bolsa Chica Ecological Reserve where you will practice what you have learned and capture exciting images of a variety of birds. Fall and Winter are the best time to see shorebirds, ducks, loons and other species that migrate from their northern ranges. You might see American White Pelicans, Red-breasted Mergansers, Mallards, Northern Pintails, Northern Shovelers, Lesser Scaups, Surf Scoters, Redheads, Buffleheads, and Ruddy Ducks, Western Sandpipers, dowitchers, Marbled Godwits, Willets, Long-billed Curlews, American Avocets, and Black-necked Stilts.
Other local wildlife that live in the coastal sage habitat include Beechey Ground Squirrels, Cottontail Rabbit, Blacktailed Jackrabbit and the elusive Coyote.
Karen will be working with you on-site, challenging you to make the very best images that you can.
The follow-up class is a photo review and critique of YOUR images. This is an opportunity to get feedback on the images you captured during the hands-on shoot.
Course Schedule:
Bird & Wildlife Photography Lecture: Thursday, November 10, 2022; 4pm-6pm; at Samy's Camera in Santa Ana (if attendee is not able to attend lecture, we can provide a recording of a past lecture)
Hands-on Field Portion: Saturday November 12, 2021; 6am-9am; Bolsa Chica
Photo Review and Critique: Thursday, November 17, 2021;6:30pm-8:30pm, Live Online via Zoom
Technical Level: Intermediate. Attendees should be familiar with the basic functions and menus of their camera.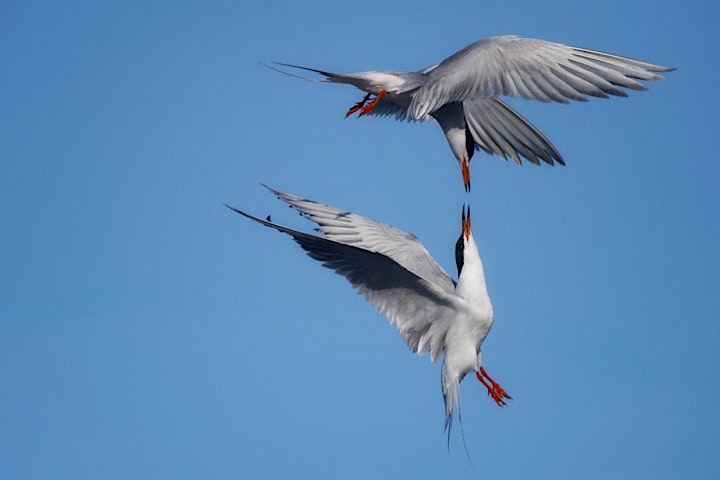 Instructor Bio:
Karen Schuenemann is a Wildlife and Bird photographer. She most recently was awarded a Highly Commended Award-Bird Behaviour in the 2018 Wildlife Photographer of the Year sponsored by the London Natural History Museum. In 2017 she was the Professional Category Honorable Mention in the National Audubon Contest, one of the top five awards. Her work is currently hanging in the London Natural History Museum, and has been included in shows at the San Diego Natural History Museum, The G2 Gallery, Palos Verdes Art Center and Armenia Conservation Show. She has been published in Nature's Best, Audubon Magazine, USA Today, NANPA, Shadow and Light Magazine, and American Photo Magazine. In addition, she has garnered numerous awards from Best in Show in Los Angeles County Fair to Honorable Mention in the National Park Contest. She currently leads workshops to a variety of locations with her company, Wilderness At Heart Photography.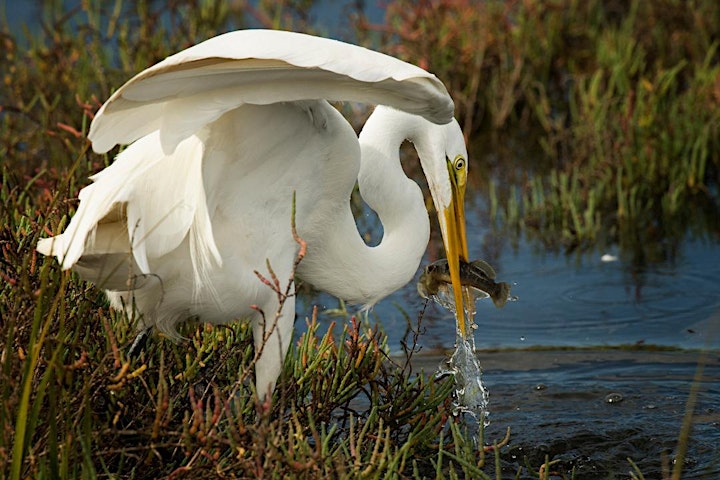 In accordance with state and local public health organizations, Samy's Photo School is following all COVID-19 related protocols. Please do not attend this class if you are experiencing any symptoms related to COVID-19 including fever of 100.4 or higher, cough, shortness of breath, loss of sense of taste/smell, fatigue, diarrhea, muscle aches and headache.
By registering for this workshop, you are agreeing to our Terms and Conditions. Click here to view our Terms and Conditions. You will be required to sign a waiver in order to attend this workshop.