This live course is held online on Zoom on 2 days: December 3rd @ 10am – 2pm & December 10 from 3pm-7pm
Course Description:
Many photographers find Adobe Lightroom Classic to be the perfect tool for organizing, processing and enhancing images. This beginner Lightroom course shows you step-by-step how to take control of your digital photography workflow. Discover the most efficient method for downloading images into Lightroom and organizing them. Quickly import and manage your photo collection in a library that makes finding and editing your photos easy. Learn the best way to make global and tonal corrections to your images and take advantage of new world-class noise reduction capabilities. Convert images to black and white, as well as add tonal overlays, and film grain textures.
This Class is Limited to only 10 Students!  
Topics Covered:
Library module: Setting Up Lightroom: The Right Way from the Start
Importing Images: From card and hard drive
Organizing folders, creating new folders without losing the Lightroom link
Sorting and rating
Creating collections for specific projects
The Develop module: Editing Your RAW, TIFF and JPEG Images like a Pro
Using Lightroom for Global Adjustments: Exposure, curves, split tones, sharpening and noise reduction
Understanding the dynamic range of the histogram
Setting Camera and lens profiles
Export options: Creating presets for specific jobs, using the emailing feature within Lightroom or using Publish Services.
Technical Level: Beginner
Requirements: Adobe Lightroom Classic installed.  Access to digital photos on a local drive or external hard drive.
Enrollment Limit: 10 students
*NOTE: This is a Lightroom Classic course, (same as older Lightroom version 5-6/CC). NOT Lightroom Cloud.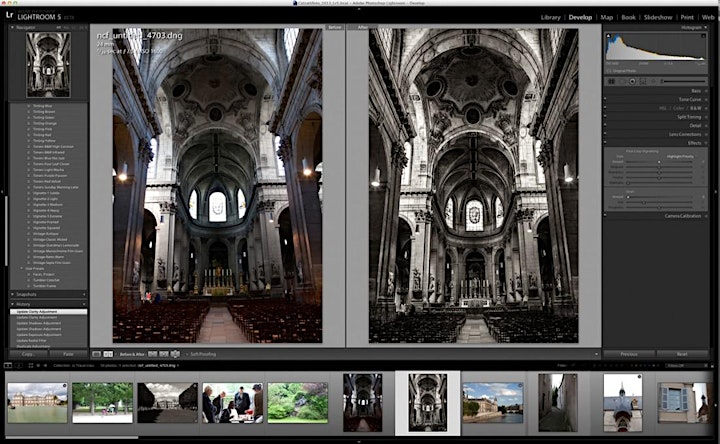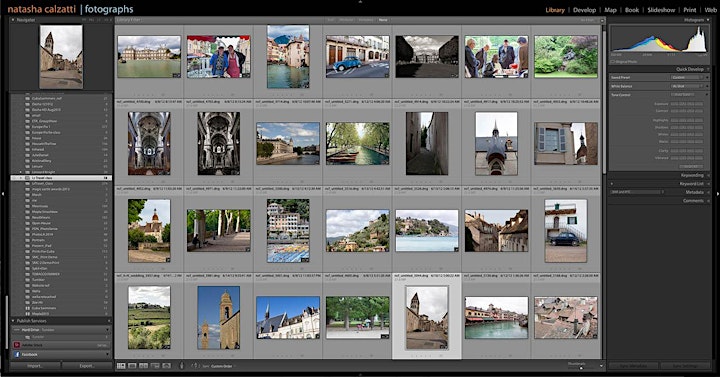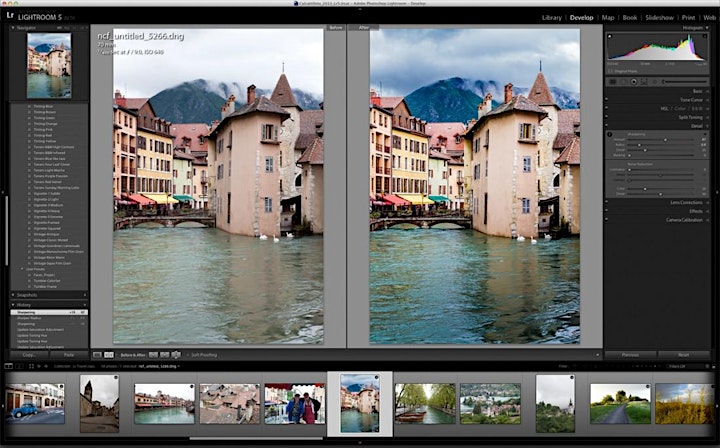 Instructor Bio:
Natasha Calzatti is a photographer, educator and a consultant based in Los Angeles. She has shot award-winning work for THE NEW YORK TIMES, NEWSWEEK, PEOPLE and VIBE, and has been syndicated internationally. Presently, she was a speaker at AdobeMax conference, she is an adjunct professor at Santa Monica College teaching both Photoshop and Lightroom, instructor at Samy's Photo School and has been a guest lecturer at the International School of Film and TV (EICTV) Cuba and Brooks Institute. Natasha has been featured in DIGITAL PHOTO PRO magazine and invited to The Getty Center to share her behind the camera experiences of Cuba as she presented an in-gallery exploration of A Revolutionary Project: Cuba from Walker Evans to Now. Natasha divides her time between shooting assignments and lecturing on digital imaging both in the U.S and abroad. You can see her current work at www.calzattifoto.com.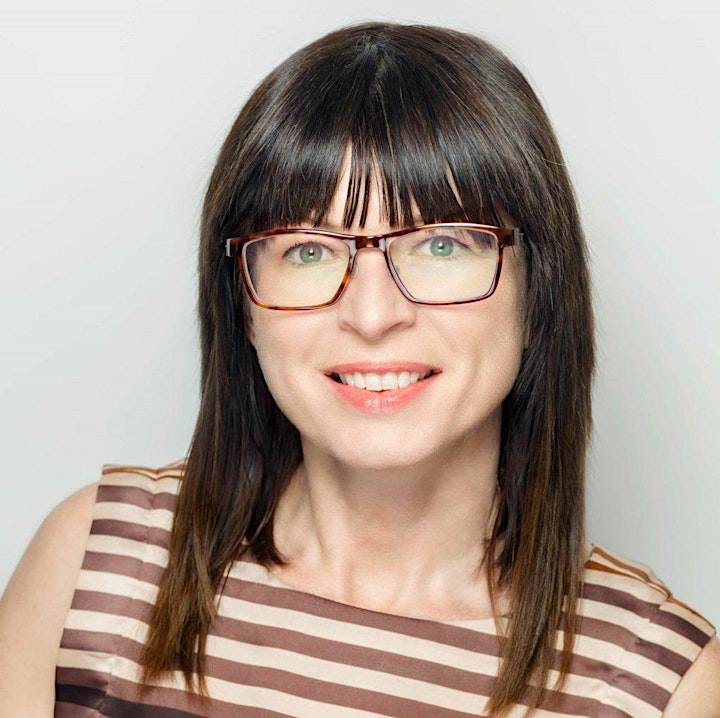 This is a Distance Learning class takes place via Zoom. We encourage you to install and test the software on your device prior to the class. A link for the Zoom class meeting will be included in the ticket confirmation and will also be emailed prior to the start date. Please read the instructions included in the email. If you have additional questions please contact edu@samys.com
By registering for this workshop, you are agreeing to our Terms and Conditions. Click here to view our Terms and Conditions.