We have special permission to photograph dancers on the Battleship Iowa! Join us November 13th 11am-5pm to make unforgettable images!
Ba
Ballet is the most formal dance style, and the oldest Western performance form of dance, with over 500 years of history. The grace, stretch, and strength of its movements make it an ideal subject for photography! To emphasize the beauty of the gesture, what better contrast than to photograph the dancers on the Battleship Iowa in San Pedro – ethereal dancer against huge weapons and armor!
We will provide your lighting: Profoto battery-powered strobes, triggers, and soft boxes! We'll have a group of young ballet dancers and will guide you in how to make the best images! Bring a wide-angle lens, backup batteries and memory cards, and a strong interest in dance and movement!
There will be a Zoom meeting three days before the workshop, to explain the lighting and logistics of the shoot! One day after the shoot, we will meet online for a second Zoom session, to discuss post-processing, and answer all your questions!
Workshop Schedule:
November 10th 8:30pm-9:30pm: Live Lecture on Zoom
November 13th 11am-5pm: Hands-on Shoot at the Battleship
November 14th 8:30pm-9:30pm: Live Review and Photo Critique on Zoom
Course Requirements:
You will be required to submit your best images a week after the workshop and the images will be posted on a class website. Instead of charging a model fee, students taking this workshops are required to provide the dancers with their best photos of them.
Please note, all of the dancers are young teens and they all have releases from their parents, for display on your social media, website and portfolio – no stock or any third party licensing. The usage of these images is governed by California and federal laws.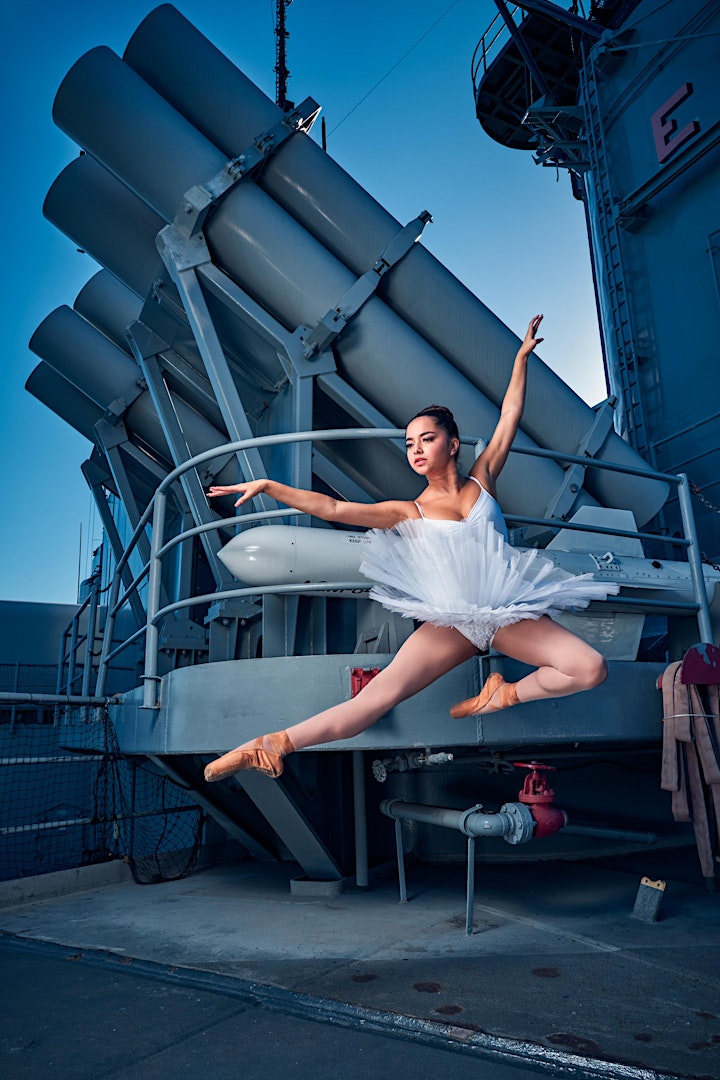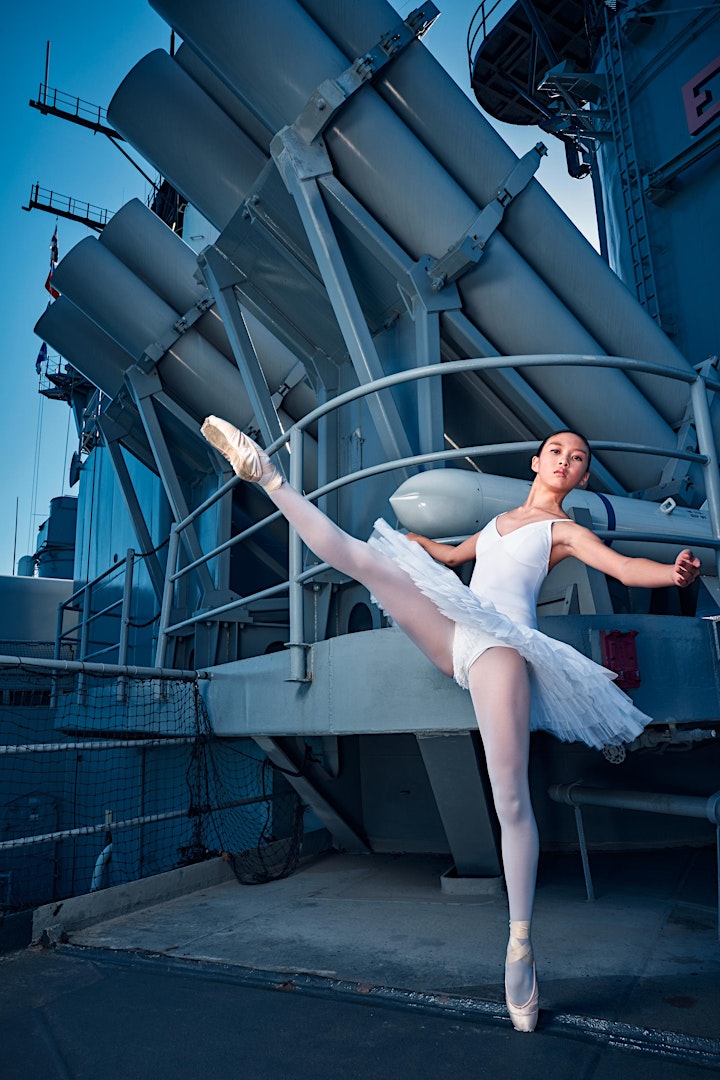 Instructor Bio:
George is a Los Angeles based commercial photographer with 25 years experience of providing services to Corporate and Editorial clients. Projects have included providing photography for annual reports, advertising and marketing materials, and magazine features, shot on locations around the US and the world.
George is also a photography educator who teaches at UCLA Extension (2007 Instructor of the Year), Samy's Camera, and one-on-one. He leads travel photography workshops during summer, currently focusing on Bali, Indonesia, but looking to expand to other locations. In August 2011 George was recognized as one of the 13 Best Workshop Instructors, as selected by PDN Magazine, the Bible of the commercial photography industry.