Advanced Studio Lighting & Posing with Joe & Mirta Barnet – Pasadena
June 27 @ 1:00 pm

-

5:00 pm

|

$149.00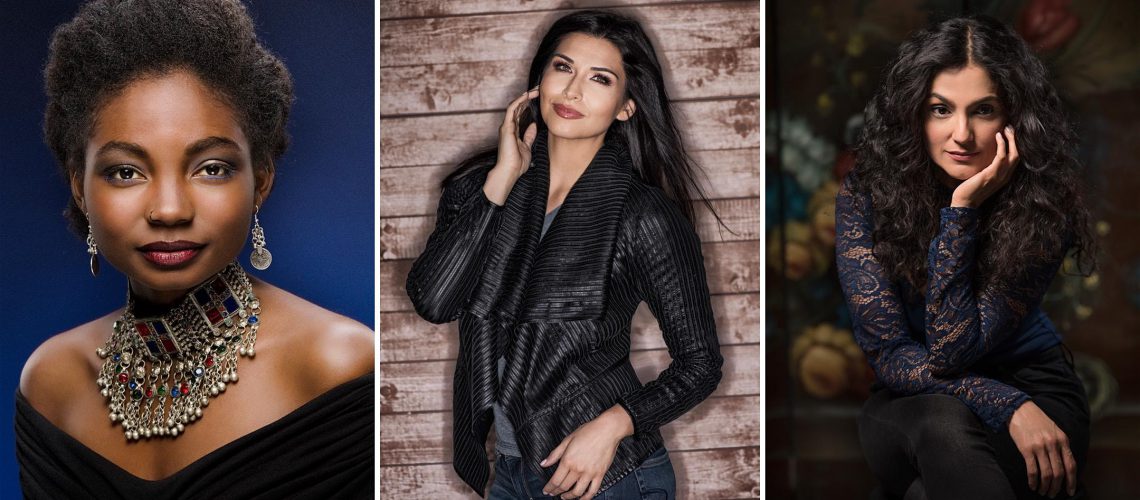 Ticket Registration
This workshop focuses on complex professional studio lighting setups using three, four or more lighting sources with an emphasis on fashion and posing.  This is the perfect follow up class to our Introduction to Portrait Photography with off-camera flash and Medium Flash Units class. If you have some experience with studio lighting gear, modifiers, metering and manual mode shooting, it would be helpful to get more out of the class, but it is not a prerequisite.  Using a model and shooting tethered to a monitor, Joe and Mirta Barnet will build up several portrait set ups, one light at a time. Students will photograph the model at the different stages of the process.
Topics Covered:
The use of professional studio mono blocks; primarily Profoto D1's and B1's
Umbrellas and Soft Boxes will be explained and used.
Using a "beauty dish" for edgy and fashion oriented lighting and posing for different lighting patterns and styles
Kickers, background lights, hi-key, reflectors and colored gels will be covered
Multiple backgrounds and posing techniques will be used
How to work with hand held meters for fast, consistent and accurate exposures
PocketWizard flash triggering devices will be provided
Some post production and retouching will be demonstrated, using Lightroom and Photoshop 
Technical level:  Intermediate and advanced. 


What to Bring:
DSLR or Mirrorless camera
Fully charged battery
Lenses: A 70-200 mm zoom would be ideal, a 24-120mm would also be fine, fixed focal length lenses like 85mm, 100mm, 105mm, would also be great
Memory card(s)
PocketWizard remote triggering device if you have one (don't purchase one before the class if you don't already own one)
Note taking materials
You do not need to bring a computer, unless you like to take notes that way. A handout will be provided.
About the Instructors: 
Joe and Mirta Barnet have spent over 20 years developing their style and growing their wedding, portrait and commercial photography business in Orange County, California. Joe and Mirta have taught a Master Class at WPPI in Las Vegas for several years where they also have served as print and album competition judges. Their work has been published extensively in Bridal and Automotive magazines. Barnet Photography is proud to be included, as corporate and wedding photographers, in the preferred vendors lists of top venues in Orange County and Los Angeles. 
Barnet Photography's commercial clients include; Boeing Aerospace, Lancome USA, 
Frito-Lay Inc., 
Verizon Cellular, Porsche Club of America, Toyota Financial Services, Clear Choice Dental, 
the US District Court Central district of California,
 Salt-Away, 
YG Labs, A&M Biomedical, Medtronic-Pharma Corp., QUALO, Oregon State University Foundation, Marriott Hotels, The Monarch Beach Resort and Lee & Associates Commercial Real Estate.
By registering for this workshop, you are agreeing to our Terms and Conditions.  Click here to view our Terms and Conditions.