Advanced Fashion and Beauty Master Class using Continuous Lighting with Leica S Photographer Rui Faria
February 1 @ 9:00 am

-

February 2 @ 6:00 pm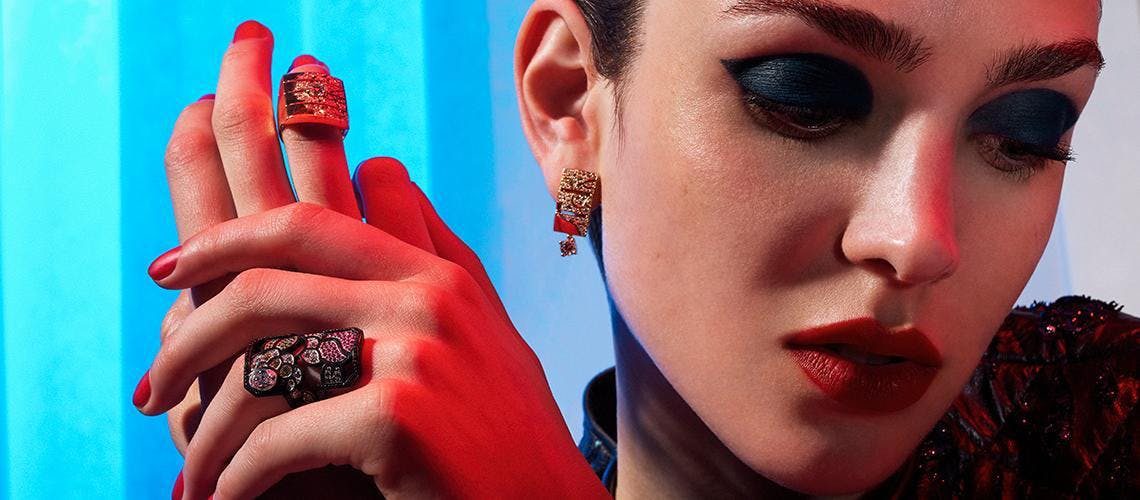 Ticket Registration
London-based Leica S beauty photographer Rui Faria (founder of the iconic British Fashion magazine VOLT) will recreate a professional editorial beauty shoot in a studio environment with a model and a hair & makeup artist. 
This Advanced Master Class will focus on the use of continuous lights as well as mixing tungsten with strobe. All attendees must have some knowledge of lighting and must be able to operate their camera in manual mode.
You may register for either of the two days for or sign up for both and receive a discount. 
Day 1  Continuous Lighting for Fashion & Beauty – Saturday, February 1, 2020 9am-6pm
Upon arrival in the studio, set up lights. Brief the hair and make up team.
1st set up: HMIs (continuous lighting) for a fashion shoot. 1x single key light flooded so that it covers the entire set to enable a full length shoot.
2nd set up: Still using the HMIs but using the barn doors and flags to control the light source ideal for a beauty shot. Black flags on either side of the model to give it shape, another black flag above the lens to prevent any flare onto the lens.  Each student will have 10 minutes of shooting time with the model.
Day 2 Creative Lighting Mixing Tungsten and Strobe Lighting for Fashion & Beauty – Sunday February 2, 2020 9am-6pm
Upon arrival in the studio, set up lights. Brief the hair and makeup team.
1st set up: Mixing tungsten (low watts) and strobe lights to achieve creative and beautiful shots. We will focus mainly on beauty shots due the low density of the lights. The use of a tripod is highly recommended for this session.  Students will also have the opportunity to shoot for 10 minutes.
 The last part of the afternoon will be dedicated to the review of the images from day 1 & 2.
Working schedule for each day:
9am: Arrival
9:10- 9:15am:  hair & make up brief
9:15-10:30am: setting up & light test
11am -1pm: shoot
1- 2pm: lunch break.
2-2:30pm:  make-up touch up
2:30-5:30pm: shoot
5:30-6pm break set, and pack-up equipment.
 Instructor Rui Faria will cover the following:
Setting up the lights, background, and getting ready for the shoot
Lighting for macro (close up) beauty, (lips, eyes, fingers, etc.)

Using sharp lighting (reflectors with grids, fresnels, HMI) to achieve a dramatic and powerful images

Using coloured gels & mirrors to great effect

Long exposures to capture and freeze "blurred" effects

How to properly light a white back ground

How to achieve a perfect black background by using Velvet

How to use flags, nets and polly boards to great effect

Choosing the right lens

Discussing how much to retouch

Working with a professional team

The importance of composition & the cropping of the image

Reviewing the images from each day's shoot.

 
Required Skill Level:
Students must be familiar with how to shoot in manual model.  This workshop is ideal for people with some basic knowledge of lighting.
Instructor Bio: 
Founder of the iconic British Fashion Magazine Volt and a leading beauty photographer, Rui is currently based in London where he lives and works. He is renowned for his technical prowess & originality of image. Educated at the prestigious Museum School of Fine Arts in Boston as well as the Fashion Institute of Technology in New York.  Rui is a Leica S Photographer.
Clients include: Cartier | Chanel | SUQQU Cosmetics | Jo Loves (by Jo Malone) | Vogue Italia | Vogue Taiwan | Vogue Brazil | Glass Magazine | Piaget | Fabergé | Volt Magazine | S Moda | Elle Germany | Glamour Germany | S Magazine | The Guardian | Numéro (Russia) | Mirror Mirror Magazine | Wylde Magazine | Make Magazine | L'officiel | Lipcote | Harrods | M&S | Urban Retreat |