Take your Photoshop skills to the next level with this three-session live online class on August 16th, 17th & 18th @ 5pm-8pm each day.
This is a Distance Learning class takes place via Zoom offered over three sessions on August 16th, 17th & 18th from 5pm-8pm each day.
Natasha will take you through the entire process of creating convincing, well-executed composites. Together we will take the guesswork out of using Photoshop's more advanced tools, techniques, and menus. You will learn about which Photoshop tools are essential, and which you can ignore. You will also learn beauty retouching skills, learn how the pros retouch portraits with clean, natural, and realistic looking results. Natasha will also cover hidden and hard-to-find features and shortcuts that will help you produce higher-quality work in a fraction of the time.
This workshop will cover:
How to master selections in Photoshop – even wispy hair!
How to move a subject from one background to another.
Photoshop lighting and shadowing techniques to make it look real.
Also, all of the Photoshop tips, tricks, and special effects you need to pull off a convincing, professional composite.
Learn how to retouch skin while preserving its texture, fix makeup and hair.
Selective color correction and color grading.
Technical Level: Intermediate, you must understand the basic clone, heal brush tools, layers basics. Or taken the Beginning Photoshop course.
• If you are unfamiliar with Zoom please look over this link: https://support.zoom.us/hc/en-us/articles/201362033-Getting-Started-on-Windows-and-Mac
• Make sure to have Lightroom Classic / Bridge / Photoshop installed on your computer:
Photography plan (20GB) https://www.adobe.com/creativecloud/photography/compare-plans.html
We encourage you to install and test the software on your device prior to the class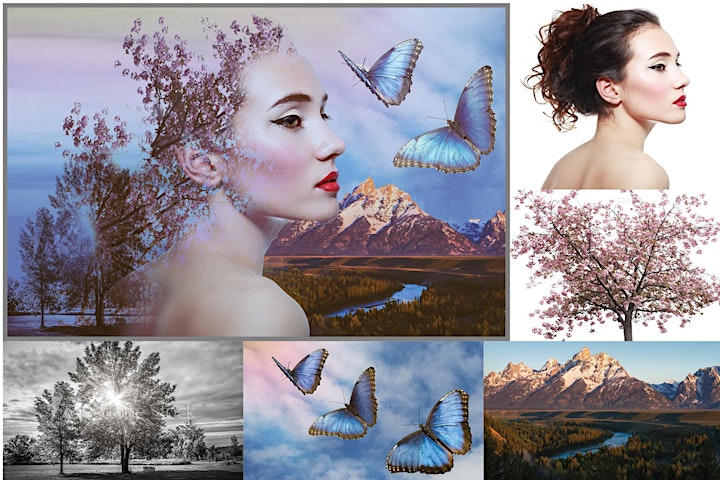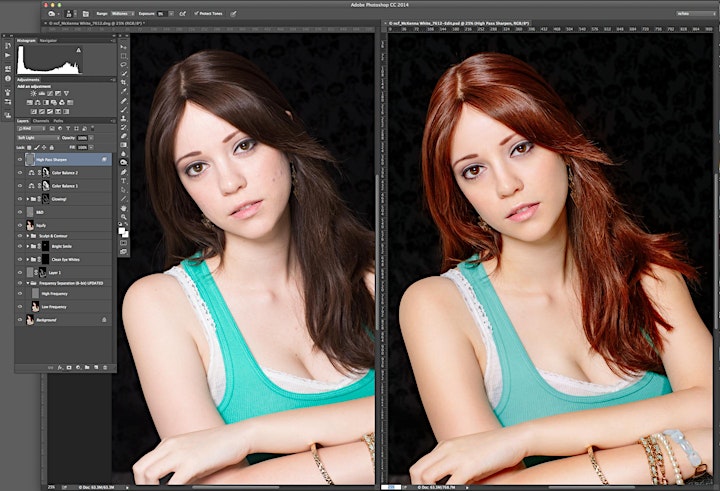 Instructor Bio:
Natasha Calzatti is a photographer, educator and a consultant based in Los Angeles. She has shot award-winning work for THE NEW YORK TIMES, NEWSWEEK, PEOPLE and VIBE, and has been syndicated internationally.
Presently, she was a speaker at AdobeMax conference, she is an adjunct professor at Santa Monica College teaching both Photoshop and Lightroom, instructor at Samy's Photo School and has been a guest lecturer at the International School of Film and TV (EICTV) Cuba and Brooks Institute. Natasha has been featured in DIGITAL PHOTO PRO magazine and invited to The Getty Center to share her behind the camera experiences of Cuba as she presented an in-gallery exploration of A Revolutionary Project: Cuba from Walker Evans to Now. Natasha divides her time between shooting assignments and lecturing on digital imaging both in the U.S and abroad. You can see her current work at www.calzattifoto.com.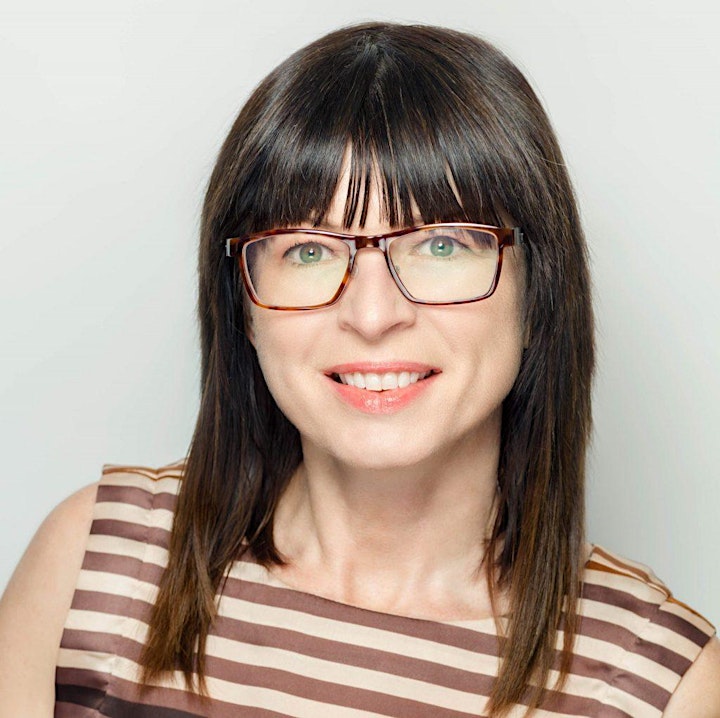 You will receive an email with class instructions 48 hours prior to the start date. Please read the instructions included in the email. If you have additional questions please contact edu@samys.com
By registering for this workshop, you are agreeing to our Terms and Conditions.  Click here to view our Terms and Conditions.