Advanced Adobe Lightroom Classic with Natasha Calzatti – Culver City (2 sessions)
May 20 @ 10:30 am

-

2:30 pm

|

$195.00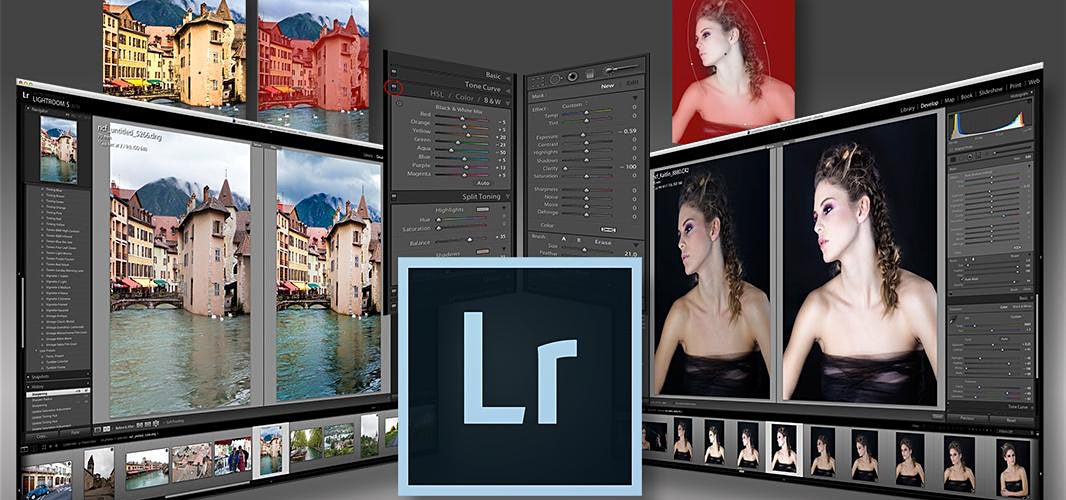 Ticket Registration
This is a 2 session class occurring on consecutive Wednesdays May 20th and May 27th 10:30am-2:30pm 
Have you been using Lightroom Classic but feel like you are not getting the most out of it? Natasha Calzatti will show you all the tricks of the trade: How to customize your workflow to fit your specific needs; automating settings, plugins and export to Photoshop which will help you work more efficiently. Learn powerful new features such as automatically fill uneven edges in panoramas. Explore your options for adjusting localized areas within your images and skin retouching. Once your images are organized and adjusted, extend Lightroom with creating books or slideshows and learn to print and synchronize collections with your smart phone or tablet.
*Each student will walk away with one final archival print at the end of this course*
Technical Level: Intermediate to Advanced
Topics Covered:
Working with multiple catalogs
Using Lightroom for Selective Adjustments: Spotting tool, selective brush (masking), graduated filters
Radial Gradient: Emphasize important areas of your image with more flexibility and control. The Radial Gradient tool lets you create off-center vignette effects or multiple vignetted areas within a single image.
Advanced Healing Brush: Make your images spotless with a single brush stroke Remove simple unwanted objects and flaws—just disappear.
Automatically fill uneven edges in panoramas
HDR Merge 32bit, Batch Merge for HDR and panoramas
Creating Books utilizing the layout tools
Creating Slideshow
Using Lightroom with Photoshop (photoshop is not required for this class)
Intro to Lightroom mobile
Tethered Capture in Lightroom shooting demo
Export Presets – Batch allow multiple exports at the same time
Print module: Finally, the Print!
What to bring:
1.Bring a LIGHTROOM CATALOG of 50-100 images. Using the EXPORT AS A CATALOG option in Lightroom. OR Bring 50-100 images on a flash drive or hard drive.  It is best if the images were shot in the RAW format. Several images from the same shoot will be ideal for synchronization.  JPEG, TIFFS or PSD's are okay. If you don't have images Natasha will provide them to you. Place all images in folders.
2. A portable hard drive with 500 gigs and is capable of multiple interfaces (USB 2.0 or USB 3.0, Thunderbolt) is more than sufficient for this class.
This class takes place in our state-of-the-art computer lab where each student is assigned an iMac 21.5″ 3.6GHZ. You don't need to bring a laptop.
*NOTE: This is a Lightroom Classic course, (same as older Lightroom version 5-6/CC). NOT Cloud Lightroom.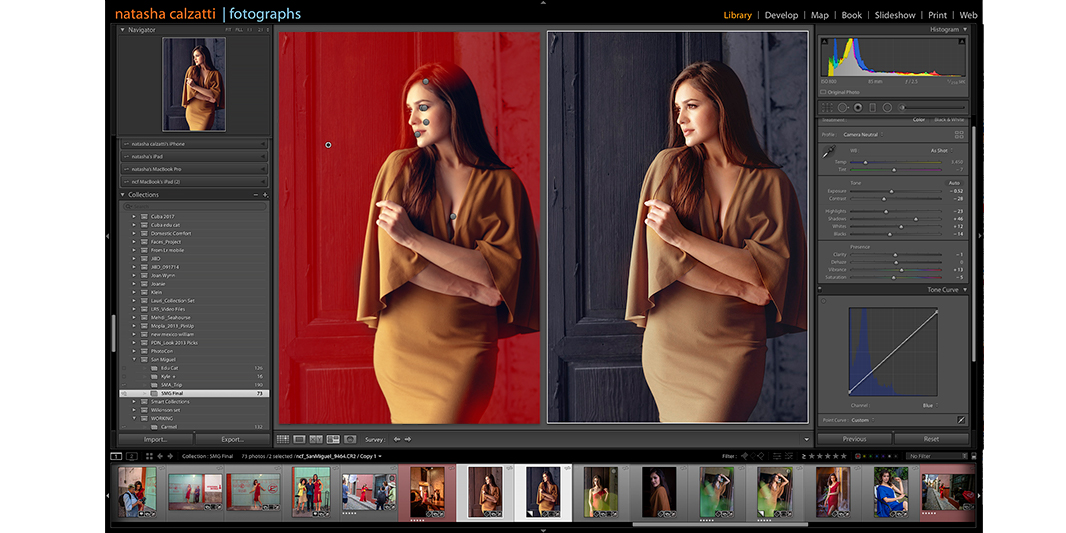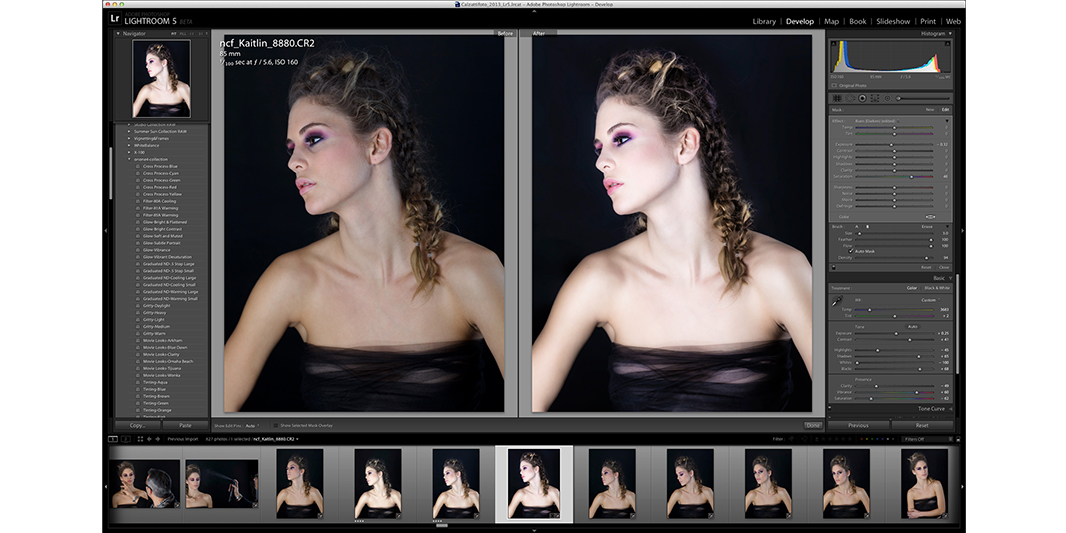 Instructor Bio:   Upon receiving her BFA in Photography from Otis Parsons School of Design, Natasha Calzatti, a photographer and digital retoucher, went on to shoot award-winning photography for THE NEW YORK TIMES, NEWSWEEK, PEOPLE and VIBE, and has been syndicated internationally. Her work is represented in many private collections and has been shown publicly in Los Angeles and more recently in Portland, Oregon's Black Box Gallery, June 2012. Simultaneous to her photography career, Natasha found herself at the cutting edge of imaging as it transitioned from the chemical darkroom to the digital darkroom where her abilities became increasingly in demand for magazine clients TV Guide, Marie Claire, Time Magazine, The Source, and Vibe as well as advertising clients Midas, MCI and Dreyfus. In 2011, Ms. Calzatti was invited to The Getty Center to share her behind the camera experiences of Cuba as she presented an in-gallery exploration of A Revolutionary Project: Cuba from Walker Evans to Now. Today Ms. Calzatti divides her time between shooting assignments and lecturing on digital imaging issues both in U.S and abroad. You can see her current work at http://www.calzattifoto.com.
By registering for this workshop, you are agreeing to our Terms and Conditions.  Click here to view our Terms and Conditions.
By registering for this workshop, you are agreeing to our Terms and Conditions.  Click here to view our Terms and Conditions.